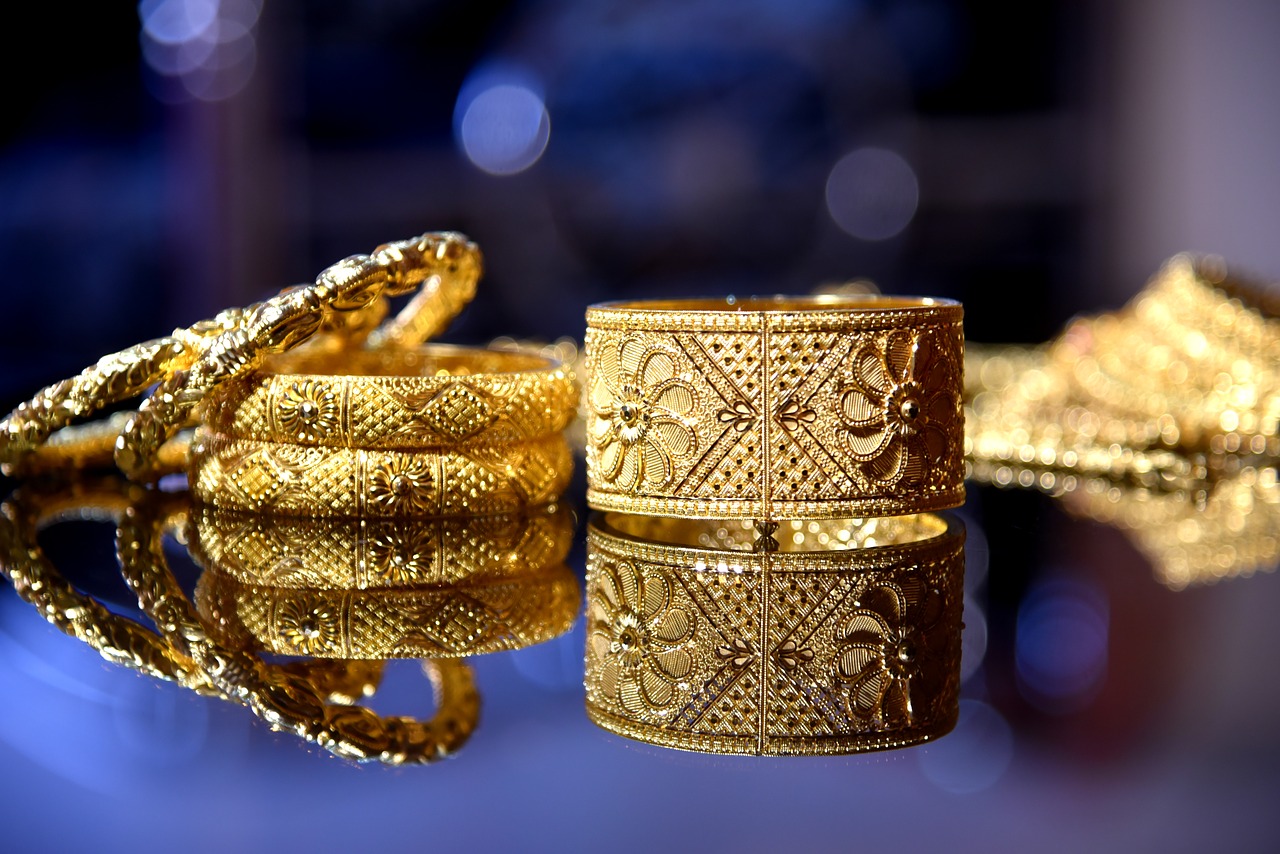 Great lighting is absolutely critical to show your work in the best possible way. You have to properly illuminate the foreground and the background of your jewellery pieces in order to give the best visual representation of your work and get more sales as a result.
Before getting ahead considering the various lighting options some tips are essential to know in order to drive out the maximum benefits out of any of these methods. Some of these tips are given below,
Clean the piece of jewellery properly for a neat effect. Getting out fingerprints and smudges really brings out the shine. Use a long free cloth to wipe the jewellery piece and make sure that you don't leave any fingerprints in this process. So, using tongs and finger coats or latex gloves is advised to handle the jewellery piece properly.

Keep the piece on a flat surface and keep the light source just at the edge of the camera line. Observe and set the light source accordingly so as to not create any shadows or reflections in the foreground. You can use reflectors to maximize the light effect. Even clean, plain white paper cutouts can be used as reflectors.

Be prepared to spend some time in experimentation. Digital tools really allow you to do that without a lot of money. So, take lots of shots,experiment with all those different factors and you'll achieve great results.
Now when you have finalised the position or place where you are going to shoot, you can move on with the next step of choosing the right kind of light source. To find the right choice is the most important part of your shoot as lighting plays out a significant role in this process. Lighting brings out the extravagance of the jewellery piece. This helps make the piece tempting for the buyers and also lets admirers appreciate the sheer beauty of the beautiful creation. Following are some of the arrangements to consider if you are going for a jewellery shoot.
Natural light – natural sunlight from a window is the most accessible and readily available source of light and that too without any cost. But that comes with some tradeoffs. You lose a lot of freedom or control. You need to experiment with your photography a lot in order to get the best results. Keep in mind the time of the day and angle of the sun. You may want to choose the window carefully in your house or workshop. Think about shadows that may fall on your subject area because of your window treatments or things near your photography space. You will also want to experiment with the time of day, usually morning and evening work best because of uniform lighting. The weather needs to be considered as well. Partly cloudy sky serves nicely for a good photo. One more thing that you need to consider is that sunlight comes at a distinct angle through the window so you will have to use a reflector to bounce off the light to your subject. Reflective surfaces help deal with this problem giving uniform illumination.
Light box – this lighting option is recommended for your home studio. It offers the best value combination of quality results and price. You can achieve really professional results with a little bit of practice and the cost is fantastic. There are some key features when you go and look for a light box. The floor stand for good positioning around your subject, diffuser, which is a translucent sheet which softens and diffuses the light coming from the light source, for the best photographic effect  and intensity. Good quality and a little bit expensive light boxes have switches to help adjust the intensity whereas cheaper ones don't. Next is the size of the light box, a large light box gives ligh over a broad area. Also bigger light boxes have more bulbs to give good intensity. You need to consider the quality and colour of bulbs as well. For jewellery photography, 5000k daylight colour temperature is recommended. A top spiral bulb also helps in diffusing the light properly. The primary disadvantage of a light box is that it provides light from one angle only, either from the background or above the subject. This could leave some harsh shadows around the jewellery piece. Here also you can use reflectors.
Light tents – the most popular choice for lighting setups for jewellery photography. Some of the advantages of a light tent is the quality that you can achieve with this particular setup. You can achieve beautiful professional photographs that have brilliant quality and great effect for your work. Also this setup has 360 degree beautifully diffused white light. It means that you won't have any harsh shadows, reflections or glare on your work when you see the final photograph come through. Some of the cons of the light tent are that it is little bit expensive. You need to take care of light sources as well. To use a light tent well, three different sources of light surrounding your subject are required. Another drawback is that the small size of the tent or box leaves little space to work your way around. It gets a bit problematic to move your hands around in the tent, so, it can be a little tricky to setup your subject, especially with complicated compositions. Reflectors are out of the picture as there's no space for them.
We can understand now that each of these arrangements have their own pros and cons. So, it is mandatory for the person in charge of the shoot to carefully think of all the aspects. It is advisable to make an informed decision in order to reap the benefits of your shoot. A professional quality shoot enhances the visual appeal of the jewellery and adds up on the excellence of intricate details involved in a jewellery. So, it is better to study even the tiniest details of the jewelry as well as to analyse each and every kind of light arrangement to better enhance the beauty of the jewellery piece.