What is Jewellery photography?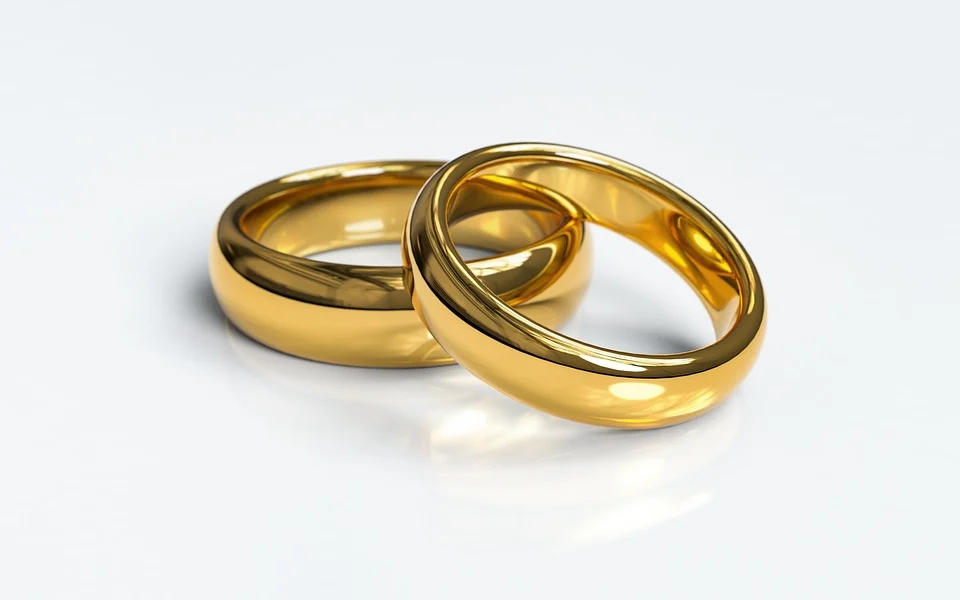 Nowadays, to sell any product in the market, the items need to look good to capture customers' attention. Good photography plays a crucial role in this case. The more the items look good, the more people will try to spend money and buy them. But it is not an easy task. 
In 2021, the worldwide Jewellery industry was valued at USD 249.02 billion, and it is predicted to rise at an annual pace of 8.5 per cent from 2022 to 2030. Product demand is expected to be driven by rising disposable income and new jewellery designs manufacturers. Jewellery product photography has a vital role in expanding this market segment. Jewellery photography can help the jewellery to advertise their product and attract customers by capturing quality shots of the Jewellery by the best Jewellery photographer out there.  
Why choose white backgrounds for Jewellery photography?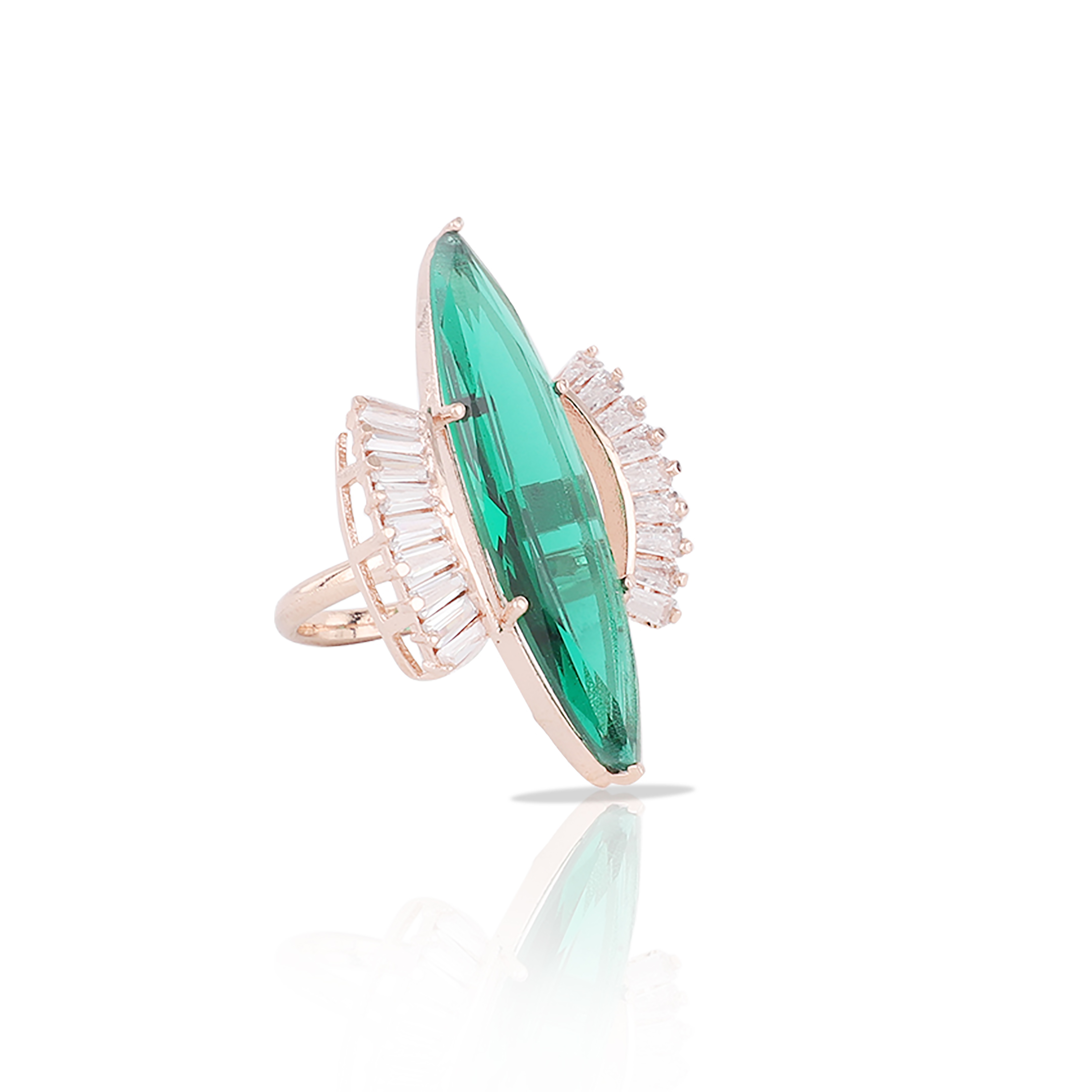 Today's Jewellery market is highly competitive, and to draw the attention of people and fascinate them, you need to select a proper background for a Jewellery product shoot. The white background is the current standard for
Jewellery product photography.  
The buyer's attention can be dragged to your Jewellery when you shoot it against a white background. Hey, are the most adaptable and timeless background for Jewellery photography.
White does not clash with the colour of other items and provides the least amount of distraction when displaying your Jewellery.
It is essential for maintaining a clean, consistent look for your Jewellery photos on social media or on your website. Having good, consistent jewellery photography is essential for attracting and retaining visitors to your website. 
Ways and Ideas for Jewellery photography on white background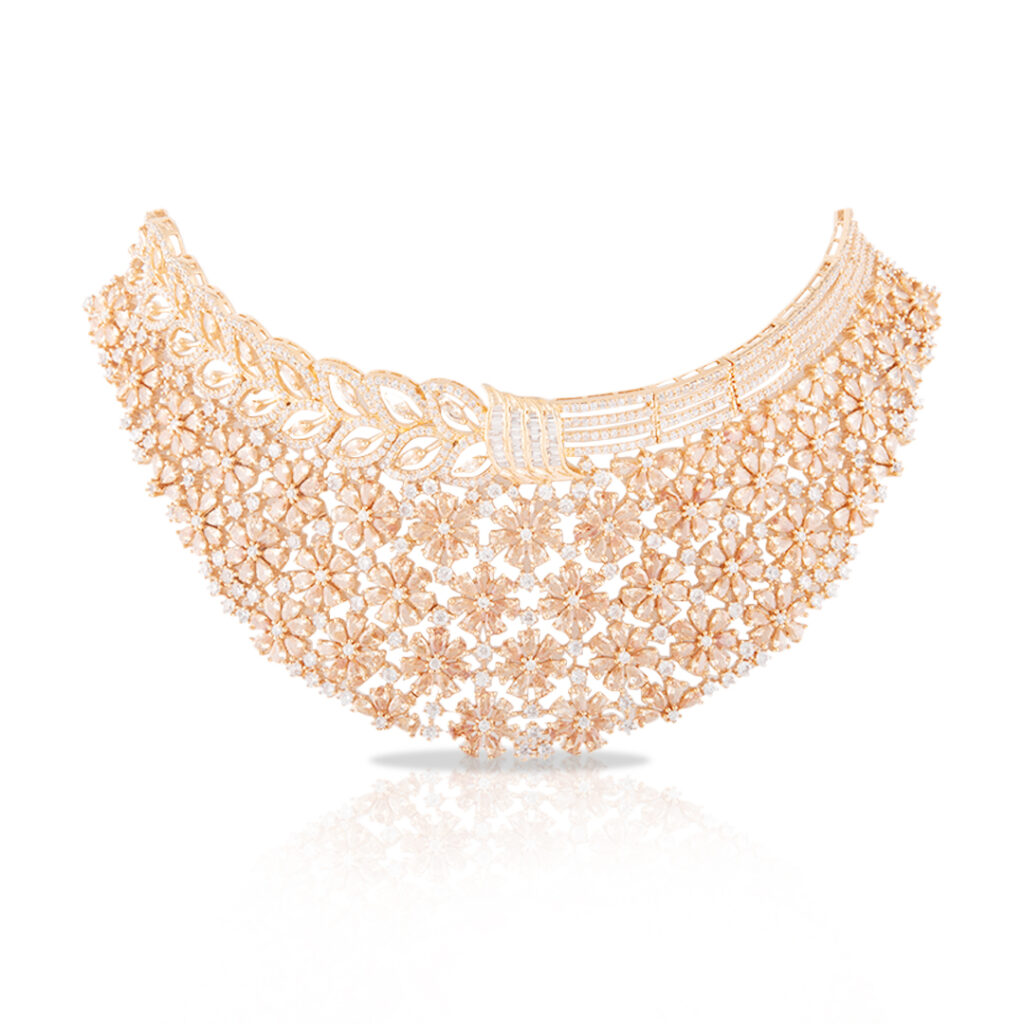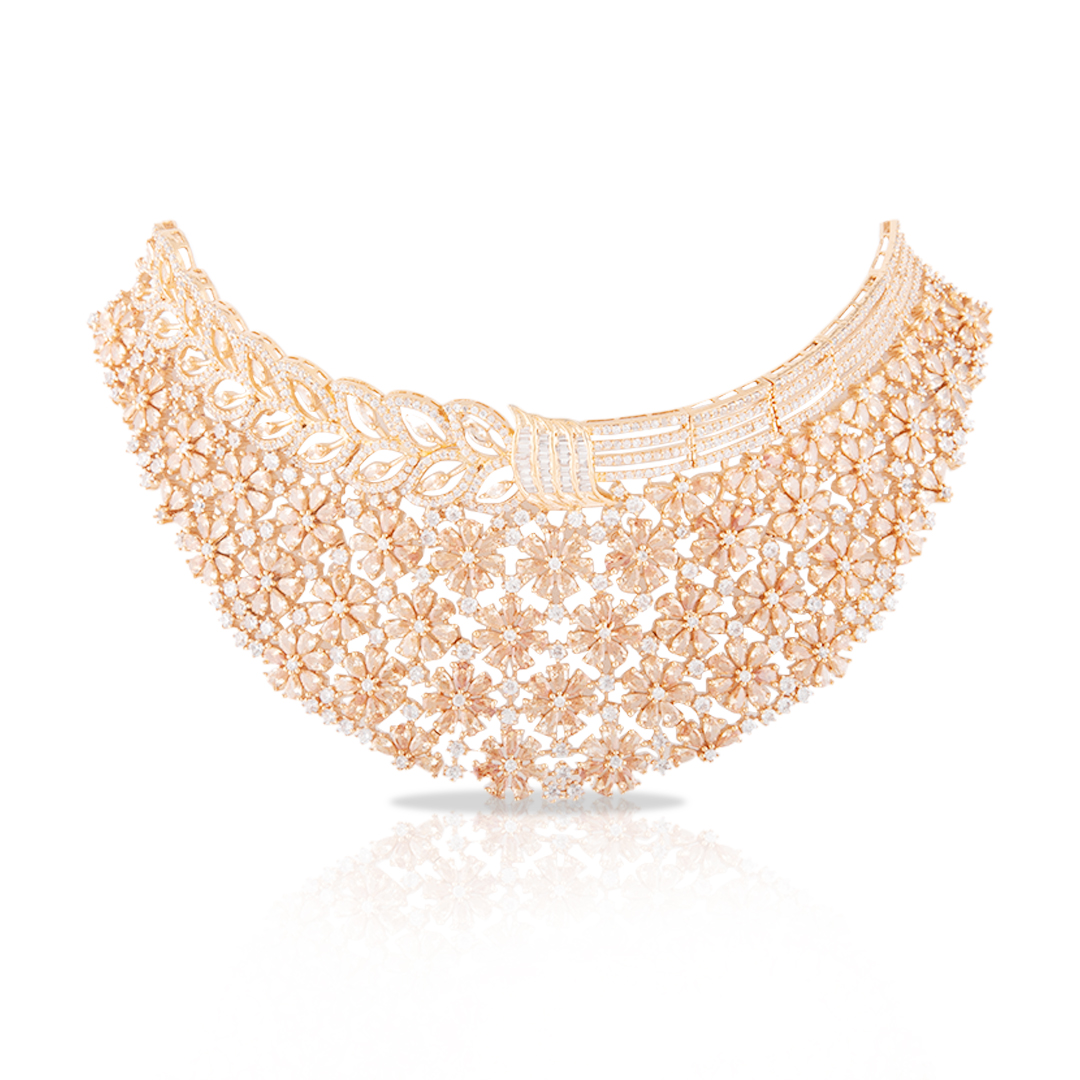 There are different ways to photograph your Jewellery on white backgrounds. Jewellery photography on a white background gives a professional touch to jewellery photographs and can allure customers more. Let us discuss some methods and options for White background jewellery photography.
First, it is essential to have a good shooting place or a studio with a light setup and a proper camera to take some best shots.
When selecting white backgrounds for jewellery product photography, it is critical to consider the scale at which you will be capturing photos. If all of your jewellery photography will be close-up, you don't have to buy an extensive background. It would help if you also thought about the angle from which you will photograph your Jewellery. It is not necessary to purchase a large background if you photograph at a flat or very slight angle. A smaller piece of white poster board ironed cloth, or paper will effectively serve the purpose. 
Moreover, if you want more versatility or shoot from distinct viewpoints, a more significant "infinite" type of background will be preferable. Using a sheet of white background material creates an infinity effect, which helps eliminate the appearance of a background crease or edge in your images. Large enough to fit your needs, a roll of pure white paper makes an excellent seamless background that can be cut and advanced once it becomes dirty. You can also buy wrinkle-resistant fabric if wrinkles are a matter of concern to you. Either can be hung from a dowel rod or dispenser arm.
Also, if you want to get white background straight from your camera, you can place lights below or behind your Jewellery, but the number of equipment may increase if you are working in a small place.
Following Camera settings are also to be maintained to get some best quality shots: –
Exposure
Aperture
Depth of Field
Focus
One of the other options also includes outsourcing background removal to a freelancer from different freelance websites out there like fiverr.com. Here, you can find many people who will edit your photos and give them a more alluring look. These websites have a rating and reviews section as well, so that before you hire one of them for editing, you can make sure that you are assigning it to a professional one. This saves a lot of time and also does not cost very much.
You can also use Photoshop to put white backgrounds and remove other elements. This is a very time-consuming process and requires expertise in editing for a proper outcome. It's better to avoid this unless there are a few elements.
Advantages of using White background jewellery photography
Efficient in influencing the customers' decision to buy. 
Jewellery photography ideas with white background improve the visual presentation of the product to be sold and give the customers a sense of clarity and a hassle-free user experience. The white colour resembles purity, clarity and calmness. It can affect the customer's emotional choices while buying jewellery, as it is said that all purchases are emotional. 
Building Trust in the customers. 
Using a white background in jewellery product shoots also gives a sense of cleanliness, transparency, professionalism and elegance. These attributes help build faith, confidence and trust in your brand. Trust plays a vital role in online retail platforms since the customers are not seeing the products by hand at the time of purchasing. On the other hand, visual communication replaces the use of touch when purchasing, which should satisfy the requirements and questions if the buyer has any.
It saves a lot of time as well! 
The use of a white background streamlines the task of jewellery product photography. It does not necessarily require a long and complex post-production process. The easier the process, the more time-saving and cost-effective it is. Let's face the fact that you don't have enough time to sit down and work over the difficult process of jewellery photography. When you photograph Jewellery on a white background, you save time that can be used for other essential categories.
Challenges for choosing a white background.
There are specific problems related to White background jewellery photography; however, there are some solutions to problems. 
To begin with, the first disadvantage, it may be tough to locate the white colour and texture you desire. It is better to purchase a white as pure as possible, which may necessitate spending a bit extra money. Investing in a white background that is clean, smooth, and bright will save you time and work in the long run.
Maintaining your background clean and free of dust and clutter is critical. Second, white can quickly become stained. Wrinkles and folds appear on your images as darker lines. However, an intelligent workaround is buying a roll of white paper that can be unrolled and the excess cut off if the paper gets filthy or crumpled.
Third, shadows can alter the appearance of your Jewellery in photographs. Shadows can be used to add artistic value to your Jewellery while also preventing it from appearing to float on the page. You may also photograph your things against a shiny surface to add extra detail. It's crucial to have consistent shadow areas in your jewellery shots. If the shadows on your product spread on your webpage are all going in a different direction, it will look odd.
Finally, when photographing your Jewellery against a white background, you'll notice something that might surprise you at first: white backdrops don't appear white when photographed. Instead, they appear grey or take on the tones of the light in the room. You can enhance the white by lighting your backdrop, but you can also make the necessary adjustments in your photo editing software.
All about the Camera and Tripod
Please make use of a camera that allows you to customize its settings. When you start the process, this will come in handy. Setting camera settings like ISO, aperture and shutter speed will assist you in taking the best jewellery product shoot. When photographing your Jewellery, you can adjust these three settings to reduce camera shake. 
A tripod is a complimentary piece of equipment for others. However, preventing unnecessary movement that could result in blurry jewellery images is key to capturing sharp images.
When photographing Jewellery, one common misunderstanding is that you must use an expensive DSLR camera. You can take professional-looking jewellery photos with nothing more than your smartphone. We can guarantee you that you don't need expensive camera equipment to capture a perfect-looking jewellery image based on our decades of employment with small and large jewellers worldwide.
These smartphone photography tips will help you create high-resolution images.
Your spending plan and photography requirements will determine whatever lens you use for jewellery photography. In most cases, the kit zoom lens with the DSLR camera will probably be sufficient (18-55mm zoom). A zoom lens is a great place to start and will cover most of your jewellery photography needs. I recommend the flexibility of the zoom lens when shooting theme shoots where I will be switching out a lot of different setups and Jewellery. I would recommend a 100mm macro lens if you have many smaller items to photograph (for instance, earrings or small necklaces with a minute and intrinsic details) and the expenditure.
Tripods are an essential piece of equipment for jewellery photography. It is the most effective method for keeping your camera stable, allowing you greater versatility with lighting and camera settings.
About Light source
When you're using a light tent, you might need a different light source virtually in the exact location as your camera, so it lights the gems and jewels directly. Ordinary light should be avoided as much as possible since it might cause glare and unsightly spots. Look for light bulbs made specifically for shooting diamonds and other valuable stones. This sort of lighting will make your jewellery glitter.
Like the one we used above, some lightboxes have a built-in light. Unfortunately, not all of them have the appropriate colour temperature. Mixing multiple light sources simultaneously might result in severe issues with the final product.
Using photo editing software
Little else comes out great, especially if you did it yourself, so look into free picture photo editing for any post-production needs.
There are two choices for how you want to proceed with your editing:
You may either hire expert jewellery picture re-touchers to do it for you, or you can do it yourself.
You can do it yourself. Take a look at this simple, sequential photo editing tutorial. You'll be surprised at what you can do.
By eliminating harsh shadows and reflections and changing lighting and brightness, post-production techniques like photo retouching may help you perfect your jewellery photographs. By simply improving the quality of your jewellery photographs through all these steps, you may persuade potential buyers that your Jewellery is worth the money.
Some tips that can help you. Take a look.
Whenever space permits, maintain your photography station set up for photographing your Jewellery. Positioning all of the equipment to prepare for a shoot takes a lot of time. You may also use tape on your flooring to assist you to recall where to put your tripod and light.
You can also note your photographic setup and camera/light settings so you can recreate the style of your images in the future.
A white background is a king when it comes to online retail. Its ability to influence a buyer's choice and significantly impact your entire visual presentation has been demonstrated so many times that e-commerce sites like eBay and Amazon now demand merchants to use a white backdrop for their product listing photographs.
It's not uncommon for jewellery photography to be a trial-and-error procedure. Don't give up after your first attempt. It may look daunting at first, but you'll be a pro in no time with enough practice. Remember to keep track of your setup settings to ensure consistency, and never be afraid to experiment. I hope this article helps you achieve success in jewellery product shoots and you can be a successful and efficient jewellery product photographer. I hope it helps!