A 360-degree photo is a controlled panoramic image that encompasses the initial place of capture.
360-degree images put you in the shoes of a photographer, allowing you to glance around to the left, right, up and down, and zoom in and out as needed. The viewer drags the image in the desired direction by clicking any place on it.
A combination of software and a number of panoramic photographs allows you to turn around and look at the surrounding surroundings. The photographs are arranged in a continuous circle around the shooting location. A digital camera's built-in software can often assist you align your images. After taking enough photos to completely encircle the photographer, the images are either uploaded to an app to be transformed into a 360-degree photo or generated using a smartphone app. When they're uploaded to the web, software like Adobe Flash is frequently used to play them back.
360-degree images are useful for displaying views, interior architecture, and other details in a dramatic manner that mimics the sense of being there.
360 Product Photography
In Mumbai, our team includes 360 product photography specialists who are professionals and are familiar with the needs of 360 degree photography.
The product is kept on a rotating plate that travels in a circular motion while a camera records it from all sides. When the plate is moving, specialists keep a sharp focus on the object so that the object's details are not lost.
360-degree product photography gives customers a better picture of how the product looks in real life and what they will get if they purchase it. 360 product photography introduces transparency to the way we observe a thing, thereby winning the buyer's confidence and trust.
We have 360-photo software here at The Jigsaw, so we can shoot and edit 360-degree videos here and pass over the finished result to the client right away.
How to Take 360° images and videos
The first step is to download the apps.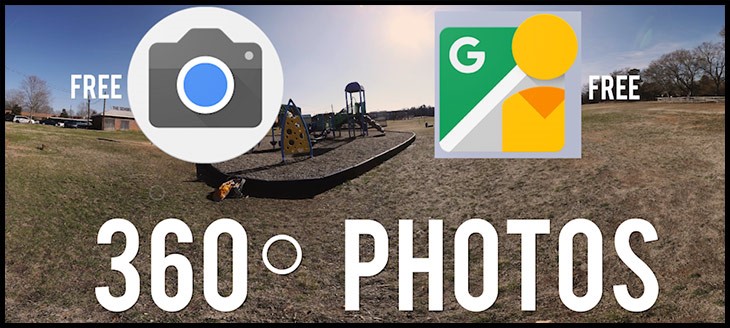 There is nothing you need to do with Android phones like the Google Pixel. Simply select the spherical panorama option from the picture app's drop-down menu and begin clicking. If you have an Apple device, you can use Google Street View to take 360-degree photographs.
Step 2: View the Panoramic Views

This is a really straightforward procedure. The apps will show you how to hold the phone in various positions. Simply try to rotate as much as possible around a fixed point. The better your 360 photographs are, the more you can do this.
Step 3: Save the file and edit it in Photoshop.
When you're done, the photographs will import as a flat portrait, similar to a flattened world map. This is what it might look like:
There are a few minor flaws to be aware of. Photoshop can be used to repair the feet and the shadow. The simplest way to do so is to use the new Photoshop CC 2018 upgrade, which allows you to turn flat photographs into spherical panoramas by selecting this menu item:

Now it's just a matter of adjusting it in Photoshop like you typically would. In this mode, not all tools are available, but you can heal or content-aware fill the gaps as needed (per the video tutorial above).
Export to a sharing platform and upload
To flatten the image and allow it to be uploaded to your selected destination, go to 3D>Spherical Panorama>Export Panorama. In this format, you can quickly share it on Facebook or Twitter. Momento360.com, on the other hand, is an excellent platform for embedding it on your website. Because we have a WordPress site, there is a plugin that allows you to scale these 360 photographs using your phone or tablet. This is a useful feature.
Here are some of the final footage from the shoot that have been embedded.
Google Pixel via School 360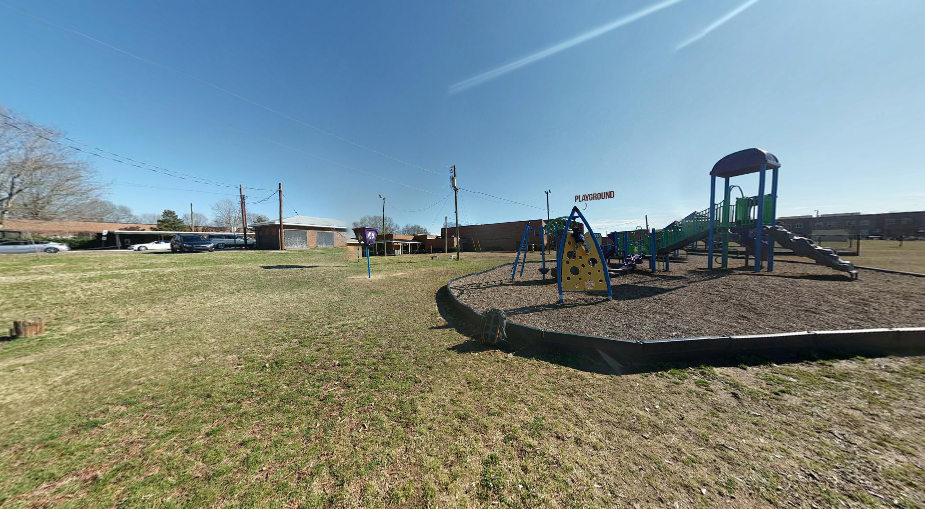 Israel's Timna Valley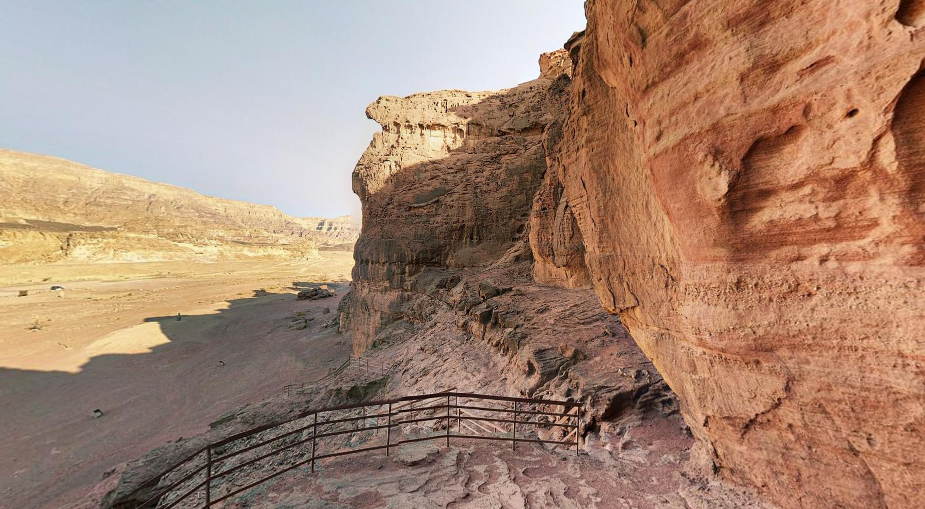 This is where we discovered two tombs and assisted in the excavation of three (perhaps four) bodies from King Solomon's period. On the 360 map, in those cliffs. It was never discovered.
Northern Lights – Abisko Station, Sweden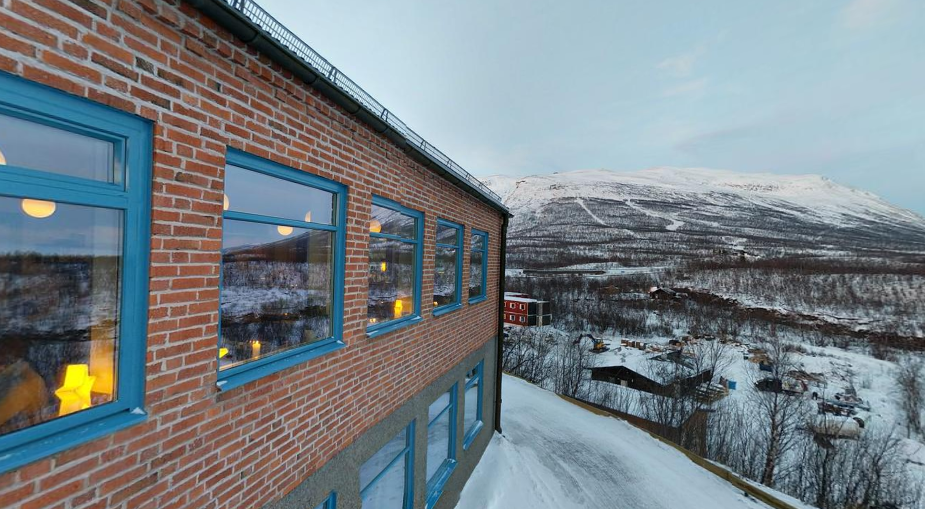 This is the greatest site to watch the northern lights in Sweden. We made a video about it. This was our starting point as well as our resting spot. At night, we'd go down into the flats to snap shots.
And here's the final product!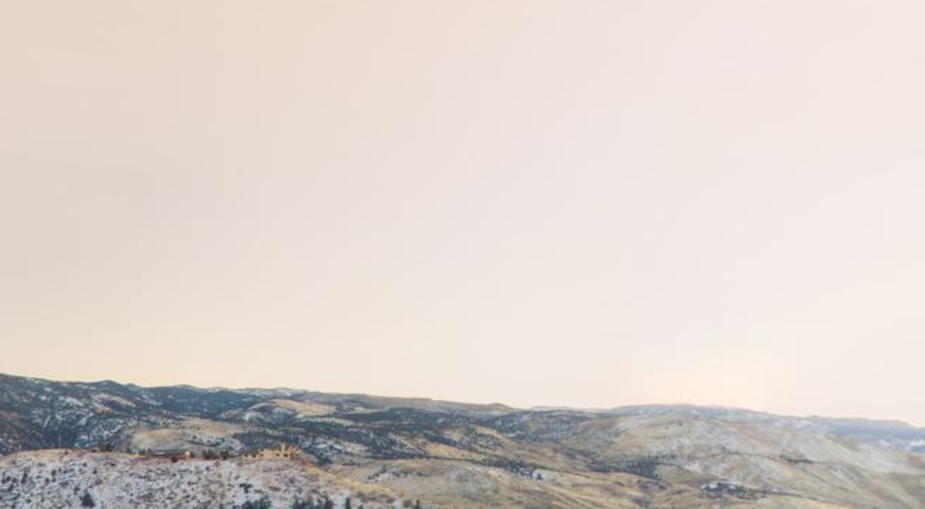 Cost of 360 degree photography
The cost of a basic 360 Virtual Tour ranges from 2,000 to 5,000 rupees. Per point, it all depends on the quality of your camera, and 3D Virtual Tours start at 25,000 Rs., depending on the size of the property and the technology you utilize.
Top 360-Degree Video Production Companies
360 and VR videos provide new opportunities for businesses, including real estate, educational institutions, and others.
Everything remains the same in terms of video production, with the exception of the camera. And it's for this reason that 360-degree videos should be outsourced.
Apart from the camera, the other aspects of video outsourcing stay the same. We still need to identify an experienced, professional, and accountable service provider.
The problem is locating a 360-degree video production business that can meet all of the following requirements.
To address this issue, Vidsaga.com has prepared a list of the best of the finest 360-degree video production businesses that are both knowledgeable and trustworthy.
1. E-commerce photography India
We are an E-commerce photography studio situated in Vashi, Navi Mumbai, that provides high-quality product 360-degree photography to clients across India and Mumbai.
The process of collecting and sourcing good quality photos of products and services to be sold over the internet, through an E-commerce website, is known as E-Commerce Photography or E-Commerce Product Photography.
Whether you sell on Amazon.in, Flipkart.com, Jabong.com, Trendin.com, Paytm.com, Myntra.com, Snapdeal.com, Shopclues.com, Homeshop18.com, eBay.in, Infibeam.com, Pepperfry.com, Koovs.com, and craftsvilla.com, or have your own website, having high-quality photographs of your products is critical. We offer a variety of excellent commercial photography services at incredibly low prices to assist you in increasing your sales!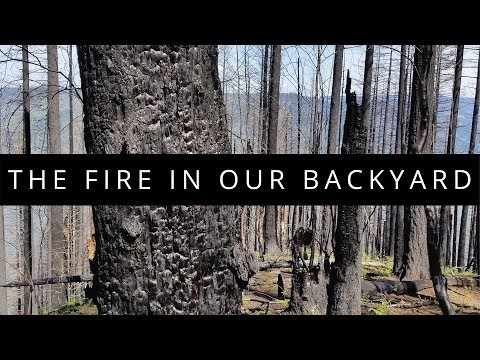 2. The Jigsaw
THE JIGSAW is a corporate video production firm based in Mumbai and Navi Mumbai that was founded by experts in the field of video creation for over a half-century. The firm specializes in producing corporate films, 360-degree product videos, start-up videos, video explainer animation, 2D animation, 3D animation, and any other type of video you may require. Apart from video production, the company also specializes in product and fashion photography, with a studio in Navi Mumbai, Maharashtra, India.
The pros that work for the corporate video production company have worked for some of the country's most prestigious production houses and television stations. Our team of skilled corporate film producers has worked on corporate videos for firms such as Future Group and Tata Consultancy Services.
3. AerialPhotoIndia
Drone photography services are provided by AerialPhotoIndia, an ISO certified drone company in Mumbai. Drone filming for corporate AV, work progress tracking for construction businesses and developers are some of the services we provide. We work with clients in a variety of industries, including real estate, construction, solar enterprises, land surveyors, and mapping. Let's collaborate to meet the needs of drones.
Aerial images of real estate, constructions, and industrials are created by us. Drone photography is convenient and accessible thanks to our all-in-one services. 360 degree photography and virtual tours are two of the most popular drone photography services.
Our aerial video shooting services are finest in class because we create videos with 4K resolution, stabilised film, and a competent staff. We also offer night photography with a high-end drone.
4. ZoomMantra Productions
ZoomMantra is a Mumbai-based award-winning production company. We're a group of content writers, digital media executives, editors, and videographers who love what they do. We believe in offering our clients with an end-to-end solution under one roof, which includes everything from creative photography to videography to editing and finally marketing on various digital platforms.
ZoomMantra is an e-commerce photography studio as well as a production firm in Andheri. We have image and video producers on staff who perform professional e-commerce photography and filming in accordance with the requirements established by numerous online platforms such as Amazon and Facebook.
Customers may get a better idea of how the product looks in real life and what they'll get if they buy it with 360-degree product photography. 360 product photography adds transparency to the way we look at things, gaining the buyer's trust and confidence.
We have e-commerce photographers and videographers on staff, as well as a state-of-the-art e-commerce photo studio and equipment to assist us produce the finest outcomes possible.
5. Lucid Dream Studio
We are a Mumbai-based immersive multimedia studio that specializes in creating cutting-edge digital entertainment. Our team of digital artists and technicians use cutting-edge technology to create 'LUCID' digital content that is coherent, intriguing, and captivating. To create remarkable digital experiences, we combine our technological knowledge with the art of immersive and interactive storytelling. Connect with your audience through experiences that elicit good emotions and leave a lasting impact.
We combine our expertise in video production and developing technologies within the walls of our dedicated immersive content studio to unlock the tremendous potential of unique digital content. Lucid Dream Studio assists companies in re-imagining traditional methods of reaching out to potential clients and partners, as well as preparing for a post-pandemic market. We help organizations redefine the traditional processes of reaching out to potential partners and customers with experience tools like Virtual Tours, Immersive Videos, and Interactive Videos.
We can custom construct premium 360 virtual tours to assist you transfer potential clients to your property, showroom, or facility using our latest immersive technologies. We can even send them to your virtual launch and show them the merchandise afterwards. These virtual tours can help you provide your customers an online experience of your product or service, or just engage with your business in a more innovative way.
Making 360-degree films has a number of advantages:
It effortlessly displays the merchandise from various perspectives.
To show the product specifics, top, side, 45 degree, and bottom angles are covered.
It gives the image additional clarity by displaying the product with sharpness and focus.
​Making 360-degree videos presents a number of challenges:
It necessitates adequate lighting, as sparkling objects reflect a large amount of light that must be managed. 
Because the product is constantly changing, it is necessary to retain focus on it. 
These movies must be made in a controlled setting.