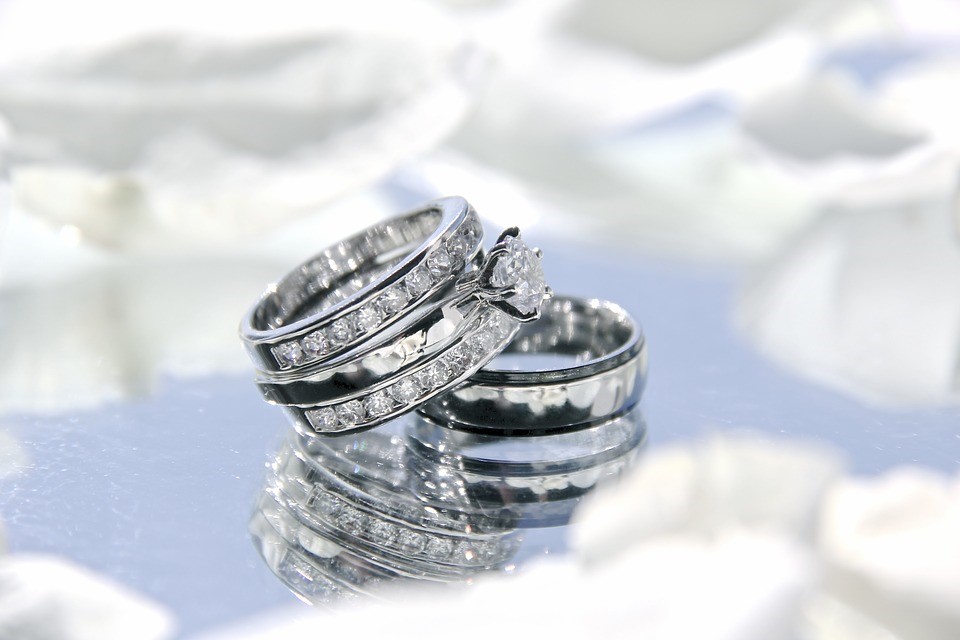 The e-commerce jewelry store owners know the importance of jewelry photography as they have to showcase their product in its original form to the consumers. Photographing a jewelry item is much easier than capturing the larger items because all you need is a well-set studio setup. But when it comes to capturing a diamond jewelry it requires some real skills, knowledge, talent, and practice. You can easily spot the difference between a photographed clicked by a professional photographer and one captured by an amateur.
Are you an e-commerce product photographer? Having trouble capturing a diamond jewelry? If yes, we have something that will help you become a professional in photographing a diamond.
Let us take some photography lessons to shoot Diamond Jewelry
SHARPNESS
In order to shoot the diamond jewelry without losing its essence, a crisp and sharp focus is required. The best way to achieve this using a digital camera is by putting the camera on the "spot focus" mode. In this way, you can control the camera focus in more accurate way. But this trick will only come in handy when the subject is a small stone. For more better results, you need a digital camera with a quality manual focus capability.
LIGHTING
Lighting is the most important element when you are photographing your jewelry products. The best lighting for the diamond products photo session is the continuous diffused lighting. Also, make sure you never use the inbuilt camera flash when you are shooting a diamond product, as it will cast unwanted shadows and leave you with a burn and excessively bright pictures.
STABILITY
Well when you are capturing the jewelry product, make sure that there is no camera shakes. As you need a crystal clear and sharp picture, as a result, make sure you are stable while clicking the picture. Plus, while shooting diamond product you will always find yourself looking for a shot with the jewelry piece placed in a somewhat awkward position, where there is no way it will stand on its own. Therefore, you can make use of prop wax available in the market and also on online stores. This will keep your product in place and it will easier for you to shoot it.
BULBS and TRIPODS
As we mentioned earlier, the lighting and the light source are the important elements of photography. The soft natural light is not controllable, so in place of that you make use of bulbs, daylight balanced compact fluorescent bulbs are ideal. These bulbs have many advantages: it provides you with best-required light, does not heat and can be kept on for a longer period of time without overheating. Also, if you are tired and not able to keep your hands steady make use of tripods. If tripods are not available, you can use anything that helps to keep your hand steady to get a still image without any camera shakes. Because it is better to have something than nothing at all.
POSITIONING
You might have many people saying that 'A picture is worth a thousand words'. The angle from where you capture your product will show the details of it which even words cannot express. No matter how well the content is written but, without pictures, there are some things that are missed. A great photograph with perfect positioning will create a huge impact on the selling of the product.
PROPS
A diamond jewelry is special because every item has its own story to tell. When you want to tell a story, all you need to do is be creative. Make use of props that go best with the product and place everything together as it conveys a beautiful story. Props like leaves, petals, confetti, ribbons, etc can be used to photograph jewelry.
SEEING THROUGH THE DIAMOND
It is true that you need professional photography techniques to capture a diamond but that is not the only knowledge required for obtaining a great diamond photograph. Understanding what the diamond is and what impact it creates on us, the human beings is essential. This means seeing it and feeling it. A diamond completely differs in a way from the rest objects like the clothing or fashion accessories.
Diamond or any piece of jewelry represents one's personality and heritage. As every single stone is apart from one another and no stones are exactly same, a camera should pick up on it. As a result of the cut, the surface may reflect light quite differently. Therefore, it is necessary to adjust the stone accordingly.
EDITING
Editing the photograph is just as important as capturing. With the help of software tools available like the Adobe Photoshop Lightroom CC, you can easily make changes to the photograph. Also, you can learn how to properly manipulate the colors of the image in order to contrast off of the lighting and effects within the image. But, while editing you have to keep one thing in mind, that you do not lose the originality of the product with over editing.
Just like any other type of photography, photographing a diamond requires a lot of practice and hard work. Even if you are a professional photographer, photographing a diamond can be very challenging and takes a lot of efforts if never attempted before. But with these tips, you will be able to at least give it a shot.
Obviously, at first you will make a lot of mistakes but with practice and determination you will able to do it. As they say, ' Life is full of trails and errors'. So, do not be afraid to try capturing the diamond products, as someday it is definitely going to end into perfection. If you want to know more about the topic, do visit this blog. Also, do let us know what you feel about this article and how useful was it for you in the comment section below.