Jewellery Photography in Mumbai
What is Jewellery Photography?
---
In order to attract customers, jewellery photography is all about highlighting the technical details. There are now a lot of jewellery brands on the market. It's critical to stand out from the crowd and draw attention to your offering.
When a Jewelry photo is taken correctly, it has the potential to portray your brand in an authentic light. If you want to stand out from the crowd of other jewellery companies, you'll need to hire a top-notch jewellery photographer.
White background jewelry photography in Mumbai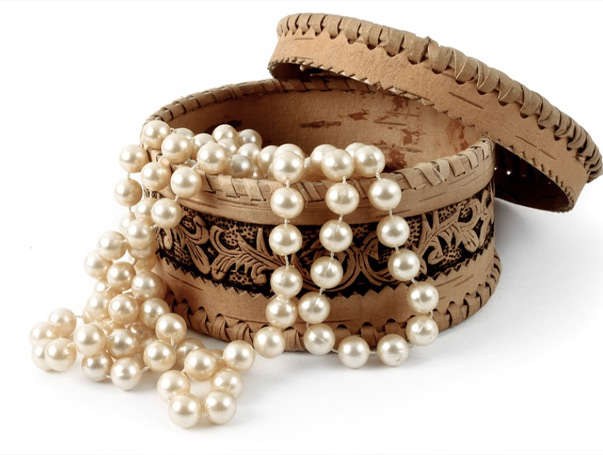 Shooting jewellery photography against a white background minimizes unwanted reflections and accurately portrays the colour of diamonds, stones, and gemstones It helps define tiny lines and design elements for a clean and unobtrusive appearance. Quality photographs for e-commerce websites and catalogues are our specialty. Whatever the subject, we know how to capture the greatest photos.
Having shot jewellery from many angles, we know that clients enjoy seeing it from all angles. a ring's setting, a necklace's pendant, or the ring's height Our studio uses the best lighting equipment and shoots with high-quality medium format digital cameras.
Creative jewellery photography in Mumbai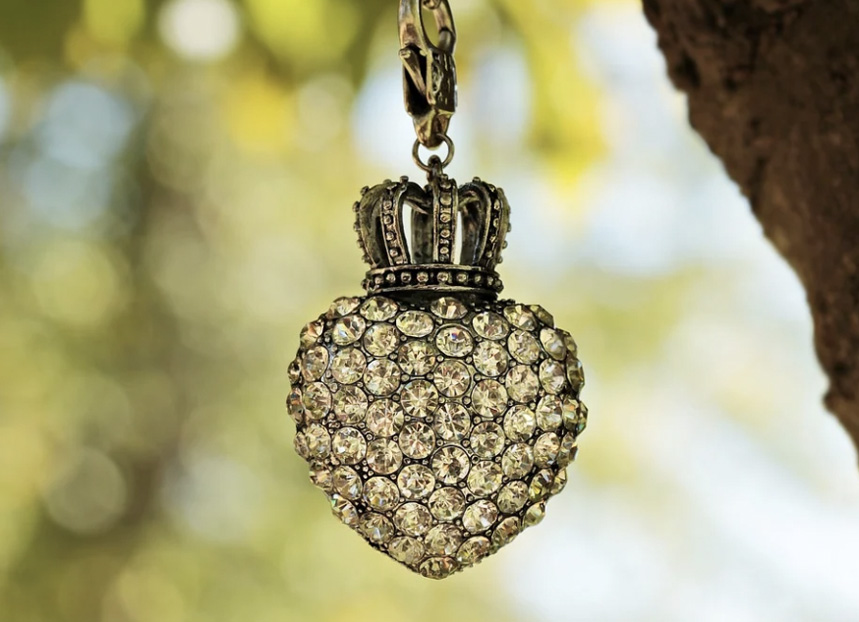 We can shoot jewellery for a brochure cover, magazine ad, catalog or ecommerce sites. From rustic and natural textures to sleek and polished surfaces, we have a wide variety of complementary backgrounds for your jewellery. We can create special photos for special occasions like Diwali, Christmas or Valentine's Day.
So why not add some liveliness to your photographs with models who are wearing jewelry. A model can add a lot of glamor quotient to your photos or maybe you can try using just a hand model. We work with model agencies and freelance make-up artists to deliver flawless results.
HIGH END POST PRODUCTION MAKE ALL THE DIFFERENCE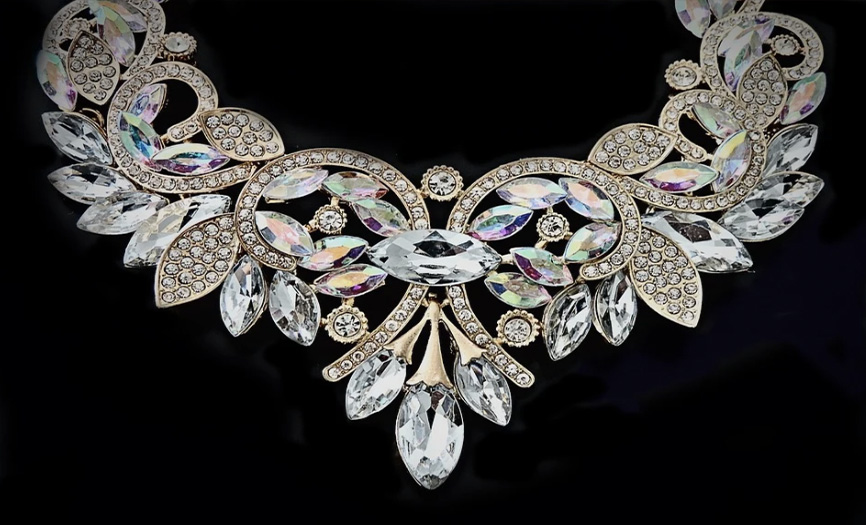 Even the smallest particle, mark, or imperfection might show up when the photograph is magnified on websites or exhibition stands, thus accurate and expert retouching is crucial.
Our colour experts know their colors very well and ensure that each piece of jewellery looks like a piece of art.
Why Choose us for Jewellery Photography in Mumbai?
---
Things that we take care of while shooting jewellery are as follows:
1. We ensure that we comply with all the guidelines of the online marketplaces for jewellery photography.

2. We get a detailed customer requirement from the customer about the angles and the end use of the jewellery photography in mumbai. This ensures that the photograph is in sync with your catalog / ecommerce website / brochure / out of home marketing material.

3. All the photographs are taken using the soft box or under soft lighting. This ensures that the photographs are uniformly lit and this ads to the beauty of the jewellery.

4.The expertise of our team and regular monitoring quality ensures that your jewellery photographs come out the best.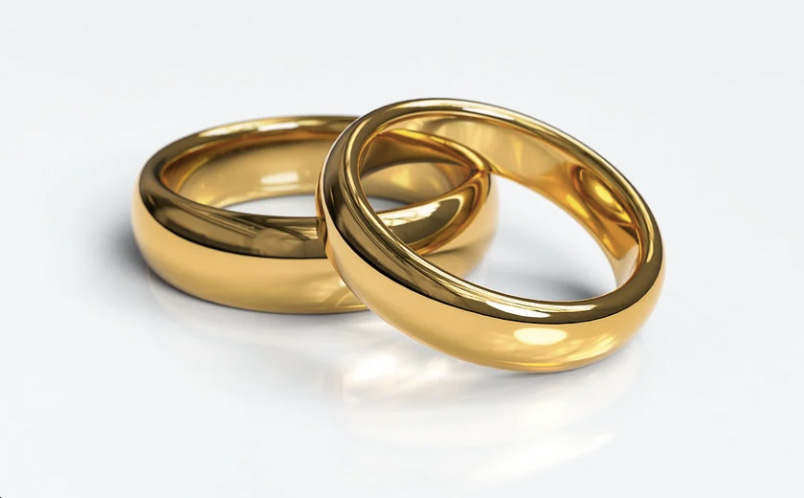 Now let us give you some inspiration for your jewellery photographs
6 Creative Ideas To Improve Your Jewellery Photography
---
1) Prepare your product photography
Preparing your subject for jewellery photography is critical. Cleaning the jewellery is the first step to a good jewellery photo. A macro shot of jewellery will highlight all the jewellery's brilliance, but it will also highlight any piece of dust of fiber on the jewellery piece. Hence clean and clean again is the mantra for success.
Similarly a jewellery model photoshoot requires flawless makeup and a polished appearance. Also, when photographing bridal makeup, make sure the lighting suits the makeup.
2) Choose the right background
Choosing the perfect background for a jewellery product shoot is the next stage. Choosing the right background may make or ruin your image.
If you've ruled out utilizing a plain black or white background, you might want to reconsider. Colours like these are called 'lit' in product photography. But it's not obligatory. The goal is to make your product stand out and be as descriptive as possible. So, just pick one that matches your goods and you're set to go.
3. Macro lens for macro results
Using a prime lens? Opt for a macro. The lens can easily capture small details. Macro jewellery photography focuses on the subject being photographed. If you want to attract customers with an image, show them the best of your product.
4. Take stable shots with a tripod
Photography is similar to life. They both lose meaning without stability. So, the next time you photograph jewellery or anything else, use a tripod for stability. Handheld product photography can result in fuzzy photos owing to shaky hands. Handheld photography sometimes makes framing difficult.
5. Know your White Balance
Photographers often overlook or disregard white balance. That is a mistake. The fact is that your white balance settings should be different for each piece of jewellery. Gold jewellery photography differs from silver jewellery photography. Incorrect white balance settings can turn gold into silver or vice versa. Make sure your white backdrop photoshoot settings are correct while photographing jewellery so that the colours in your shot match reality.
6. Post-shoot Changes
Jewelry photography is a multi-step process. A Professional Edit your photo to make it outstanding.
Photo editing helps you to improve a shot by removing minor flaws. Bring your images to the editing table after your Jewellery product or model shot. Editing improves the aesthetic of your jewellery photo. Editing is vital since earring, necklace, and diamond jewellery pictures all require a lot of detail and complexity. It's possible to accidentally capture yourself in a diamond's facets. To fix mistakes like these, use Photo Editing.
What is the Perfect Lighting For jewellery Photography?
Lighting is important in jewellery photography. You can't use your camera's flash. You can use natural light or an external flash. What works best for your jewellery photoshoot? Go for a jewellery photo.
1. You Can Use Natural Light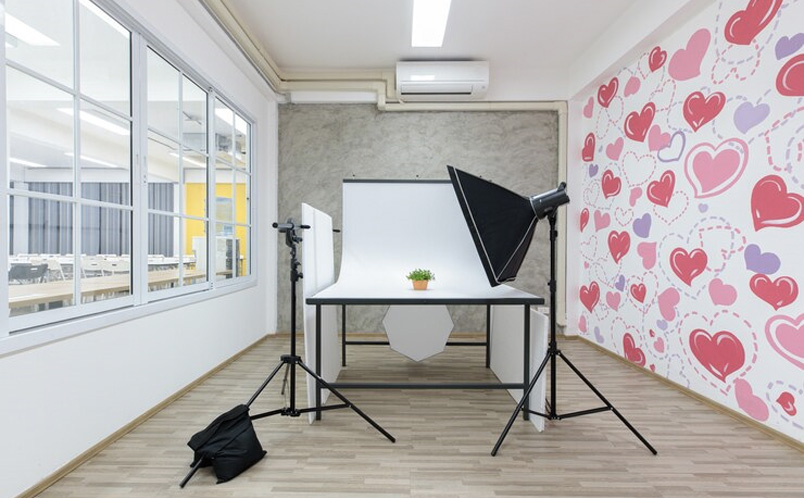 When shooting in natural light, take use of 'the shine.' The Reflected light occurs when the sun's orange light hits the lens and scatters. It will add a regal touch to your image.
2. You Can Use External Flash Light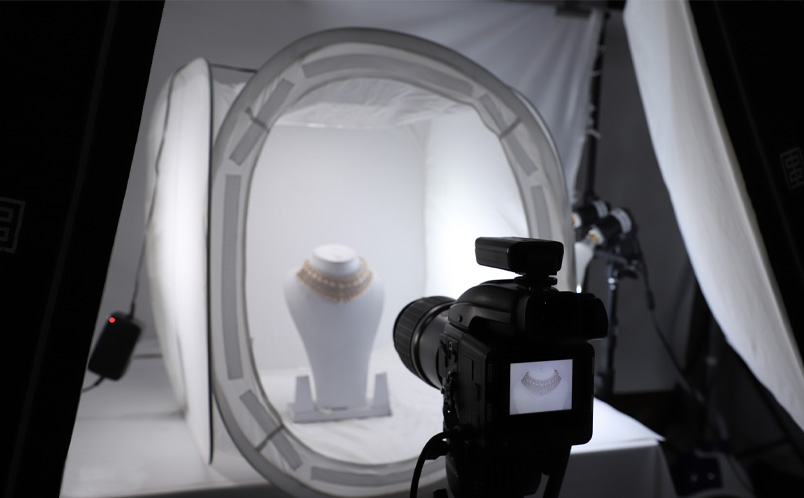 If you use an external light source, ensure sure it doesn't overexpose your image. To avoid shadows from harsh light, bounce it against the wall or use a filter (white paper). Your jewellery photography requires exquisite lighting. So, judge correctly and act correctly.