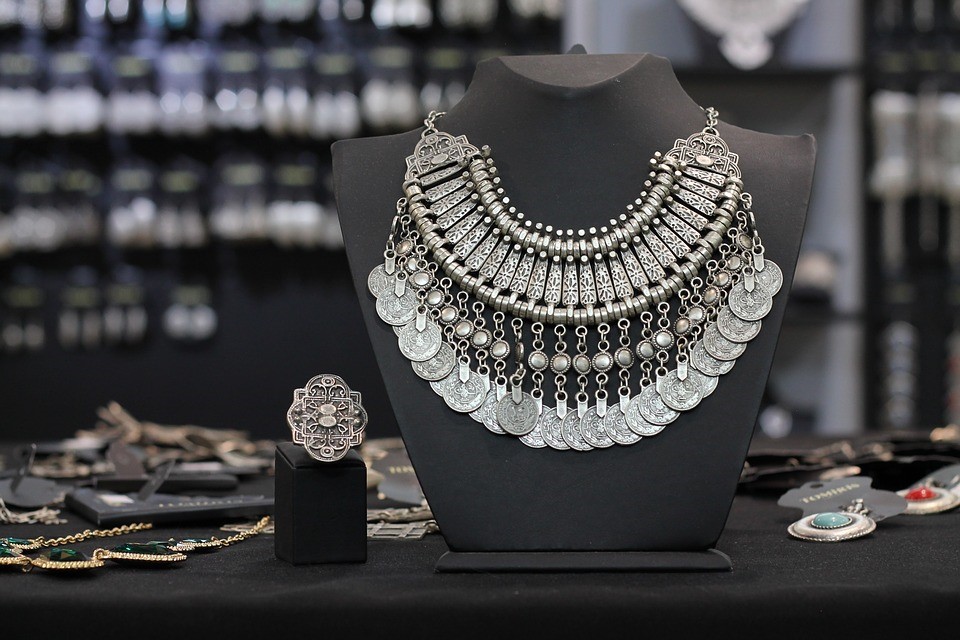 Jewellery photography involves accuracy in light, sharpness and various other skills and expertise. Leading jewellery photographers have the knowledge and the necessary skills that set them apart from the league of other jewellery photographers. The agencies they work for makes the top agencies/companies. These Agencies helps the photographer in providing the Ambience and the environment in which they can capture the images of the jewellery with the model, mannequins or other subjects adding the necessary sparkles. Here, essential exposure required in the jewellery photographs is rendered by experts so that the photographs come out to be attractive and luring for the prospective clients.
The main aim of jewellery photography is to focus on the intricate details of the jewellery design. and an experienced photographer does justice to these photographs through their expert knowledge and skills.
Every kind of jewellery is it diamond, gold, colour stone, silver or artificial they require background that enhances their look and quality. For this various kind of  jewellery photography services are available such as jewellery photography on model catalogue designing, creative jewellery photography, 360-degree jewellery photography, etc.
Listed below are a few of the best Agencies for jewellery photography in India
1) Delhi photography Service Private Limited
They are one of the best professional team of photographers in Delhi. They are also involved in fashion photography, product photography, makeup artist, and image editing, who give their best to create stunning photographs for the clients.
Agency provides different photography and image enhancement services & light photo retouching, image editing, modelling portfolio shoots, print catalogue photography, jewellery photography, interior photography, 360-degrees product photography lookbook shoot, fashion photography and many others.
2) Brij design studio
These are one of the best graphic designing agencies in Mumbai and India which are engaged in creating various photography services for jewellery and other products. The creative team with the studio our expert in the proper use of lighting and camera angles with different lenses equipment so that the images turn out to be excellent quality. The editing after that ads needed glamour to the photographs.
3) bring it online media Private Limited
This is a one-stop agency for different kind of photoshoot requirements. The agency very well knows that the backbone of e-commerce and m-commerce industry is photography and hence the agency provide door to door photography services which mean the seller can get their product photograph at their place as per their requirement. Based in Delhi, the agency provides services in cities like Faridabad, Ghaziabad, Najafgarh, Noida, Gurgaon and few other cities nearby.
It deals in the huge product line that includes sportswear, kitchen accessories, books and media, health and fish mess, electronic gadgets, automobiles, office equipment, soft furnishing, home decor and many other services like photo colour correction, photo retouching, image enhancement, superimposing et cetera.
4) Spinthiras Media
Spinthiras Media is a team of young and aggressive photographers who deals in a variety of photography including food, fashion, jewellery, architecture, product and all portfolio types based in Mumbai.
The agency has expert photographers who captured detailed description in the products, especially jewellery creating good visual content of the product that can easily learn the customer to try the product.
The professional photographers provide a competitive edge to the marketers by making the product range from clothes, two mobiles, jewellery to food products look exclusive.
5) Jewellery Photography Mumbai
This eCommerce product photographer in India based in Mumbai, Jewellery Photography Mumbai has the mission to understand the concept of the clients and transfer the idea into the video or product photography.
The brand's photographers have been long associated with leading television channels and production companies. So they know how to transform the SIM simple looking product like jewellery or accessories into oo designer items that Can attract the clients immediately.
The brand uses updated and new technology to produce the content for the clients. The brand has been into oo services like corporate videos, ad film making, products Geography, aerial cinematography, short films, etc. and has worked with renowned brands like Bajaj, Adidas, Abbott, ABEC, and more.
6)D. Murali Dharan Photography
The renowned photographer and his agency have a long association with renowned clients like Bharti X, Oxford Group of Institution, Nilgiris, Reliance select, Dalda, Safola, Britania, Volvo India, Jain Group of Institutions, Dayanand Sagar Group of Institutions, MP Birla Institute of Management and many more that makes it stand out. The agency and photographer have passion for lenses, formats, SLR and films. Hence the brand provides top-grade professional digital lights and accessories to create the best photography in every segment be it Jewelry, food, clothing, Institutes, Industries, product, people, aerial, architecture and much more.
7) Jaipur Photography Studio
This is one of the leading photography studios from Jaipur Rajasthan which has been into service since last 6 years and has 100+ customers. The agency provides two sample Shoot free to their new clients so that they can short about the image quality which will be provided. The prices of services are very affordable.
8) AK Frames Photography
This Andhra Pradesh based is one of the best team of photographers that are offering Creativity and Quality in the product photographs, especially jewellery. The journey of the agency started 10 years back when it was started as a passion, and later it turned into a profession to provide perfection to clients.
9) Daksha Digitas
This is a Chandigarh based digital marketing and digital media branding company in India that promises to deliver outstanding branding solutions and business results. The agency forays in various fields like event management, advertising, photoshoot, digital marketing, event management, etc. to mark a strong presence of your brand and business online.
10) Creative King Studio
Creative King Studio is one of the best product photography agencies in Delhi NCR. The agency is famous for creating a brand name and convince the target audience to buy the product just based on photos. It specializes in e-commerce categories like garments, jewellery, electronic items, footwear, automobiles, home and appliance, stuff toys, furniture, power tools, games, sports equipment, kitchen, handicrafts items or any other accessories. The photographer from the agency has a unique ability to capture the images from perfect angles and lenses.