It is the allure of a piece of jewellery that makes you look and feel good, whether someone is buying it for themselves or someone special. All a customer must do is look at the jewellery photograph and decide. That is, after all, the job of a Jewellery Photographer. Only a professional photographer can put the ideal angle into a frame. 
Whether you are a newbie in Jewellery photography or an expert in the industry, this article would be the Ultimate Guide to Jewellery Photography.  
As you consider the Jewellery Industry, your mind begins to think about presenting the best view of the products to the customers.   
Many people assume that jewellery tells its tale. Still, according to product photography statistics, creative jewelry photography gains more appeal when accompanied by the proper lens, lights, backgrounds, and a few basic props. Several jewellery photographers throughout the country can genuinely inspire clients with jewellery photography.  
There are many different types of jewellery photography and strategies that can be used to create excellent jewellery photography. Let us explore them one by one. 
Lights Camera Reflection! 
Lighting for Jewellery Photography  
The most important aspect of jewellery photography is lighting! It makes no difference what camera you use; your jewelry photo will suffer if the lighting is incorrect. Your home's illumination may appear enough to your eyes, but it seems dim to a camera. As a result, when you take pictures outside, they often come out grainy or blurry when you bring them inside. That does not imply you should shoot in direct sunshine; in the ideal shooting setting, your light should be diffused through or reflected off something to soften it up a bit. 
Camera for Jewellery Photography 
When photographing jewellery, it is not so much about the camera as it is about the lens. If you are looking for your first macro lens, a 60mm focal length is an excellent place to start. This focal length helps achieve half-life size magnification (0.5x), whereas more expensive macro lenses achieve life-size magnification (described as 1:1). Investing in a sturdy tripod helps ensure that your product shots are sharp. 
Camera Angle and Focus 
Macro photography is the practice of photographing small objects up close, and there are lenses built explicitly for this purpose. It is best to get that extra step closer to your jewellery for a fantastic sharp photo. Although a large DSLR camera is recommended for this task, cheap macro lenses for phone cameras are also available if you are on a budget. One thing to keep in mind is that you should take at least one photo of the total item of jewellery in focus. After you have taken your picture, could you zoom in to make sure it is not blurry? 
When the number is high, more is in focus, whereas less light reaches the camera when the number is low. 
Using Flash in Jewellery Photography  
Never point the camera's tiny flash at your jewellery; the light will appear weird because it will come from next to the lens. If you're going to use a flash, focus it away from your jewellery and toward a wall or ceiling instead. The light will bounce off of you, giving you a more professional, soft appearance. 
Avoid Reflection in Jewellery Photography  
Reflection is the most prominent issue that most jewellery photographers suffer when shooting jewels. Many stones and metals have a high degree of refraction. Occasionally, it can reflect human figures and even your camera; you don't want such mishaps in your jewellery photos. 
Some of the ways to avoid reflection in jewellery photography are: 
Change the position of the jewellery  

Change your position  

Avoid camera flashlight and shoot in natural light 

Shoot with a diffuser  

Shoot using a reflector  

Consider using a polarizer  

Utilize a Lens Hood  

Use the Proper Props  

Take multiple photographs with different exposures 

Manage the reflection in post-editing  
Props used in Jewellery Photography 
Another way to improve the jewellery selling process is to exhibit them in four (say) different styles:
With a plain light colour background.

With a model.

On a silhouette or stand.

With the use of creative jewellery photography props.
Now that we know about the cameras, lenses, and lights, let us see what props are used in Jewellery Photography.  
Props are essential for generating sales and building a product's brand in the marketplace. Many different props may be utilized to style different types of jewellery. 
Jewellery as a whole
Keeping nothing but the jewellery itself can sometimes be the star. Logically arrange the jewellery. 
Stands 
(for Necklaces)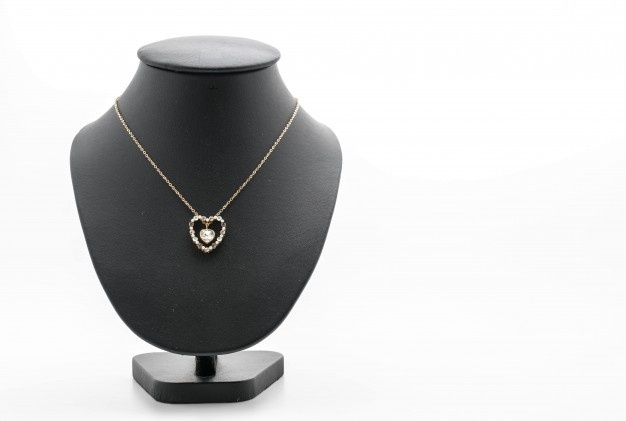 Stands aid in the appropriate hanging of necklaces and are particularly useful for shorter necklaces. Long necklace stands are available, although they are not recommended for long-neck ornaments.
Stud Backs 
(for earrings)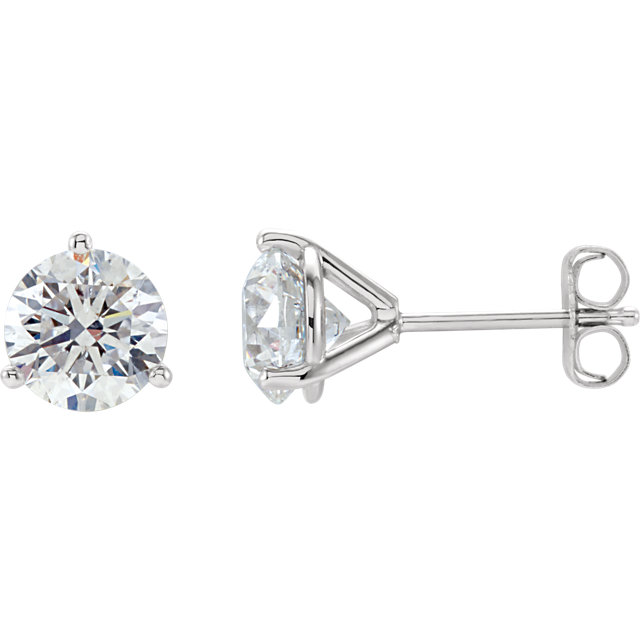 Image Source:- https://bit.ly/3xk3rXN
To make the jewellery look even better, similar backdrops must be chosen at the same time to ensure that the overall image is soothing to the eyes. This gives life to jewellery photos and is visible to the person who is wearing them.  
Hand Holder 
(Bracelets, Writleys or Rings)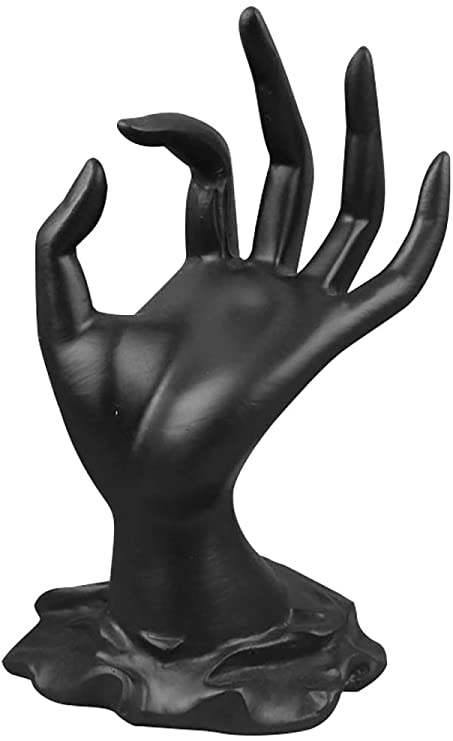 Image Source:- https://amzn.to/3nLHiyf
If want to buy here is link :- https://www.amazon.com/ChezMax-Polyresin-Jewelry-Bracelet-Necklace/dp/B083BFT9KF?th=1
Acrylic or Wooden Holders 
(for rings)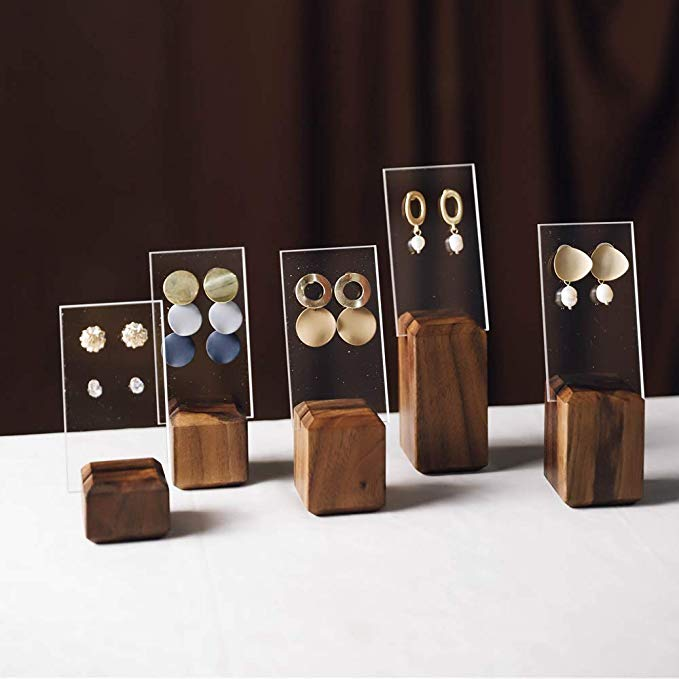 Image Source:- https://bit.ly/3FKAYgu
Mirrorless Backgrounds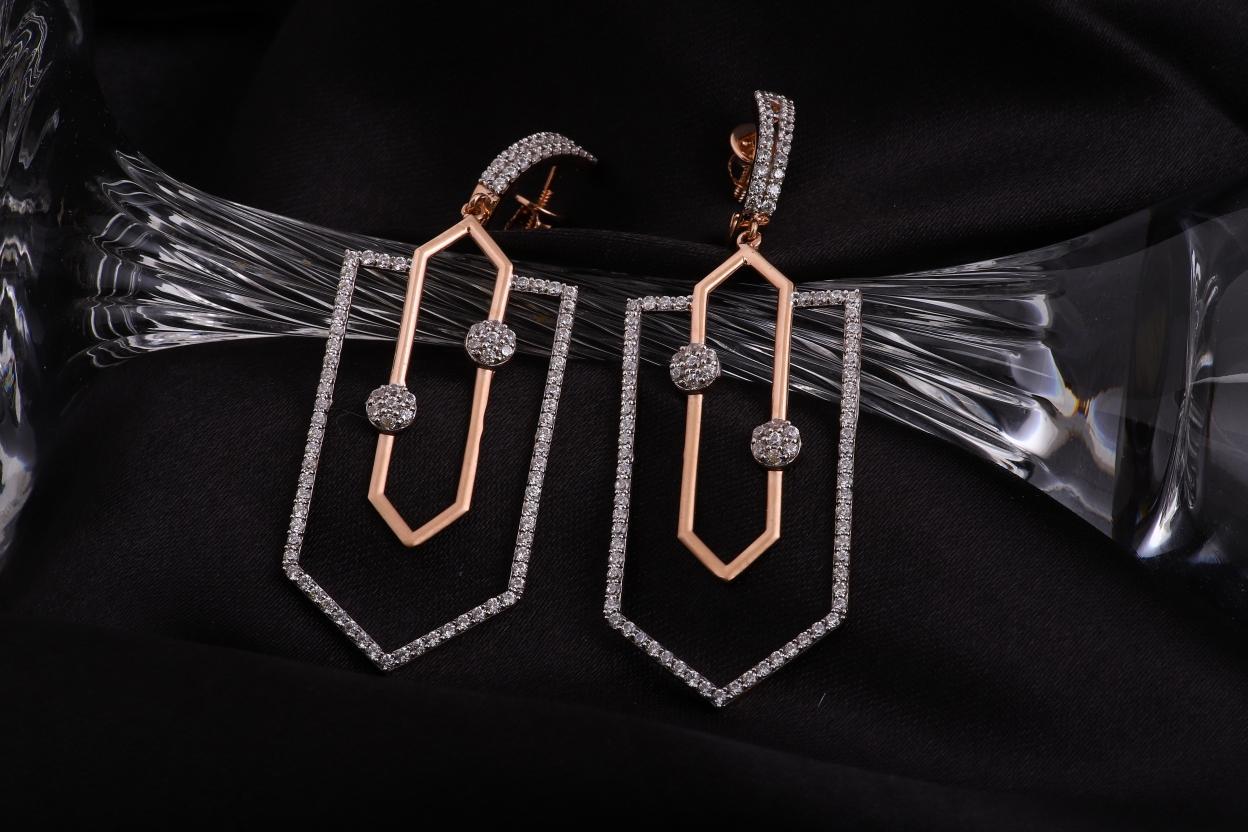 When on-screen reflection decreases, the increase of spots into pixels increases this providing a vivid image.  
Brown as Gold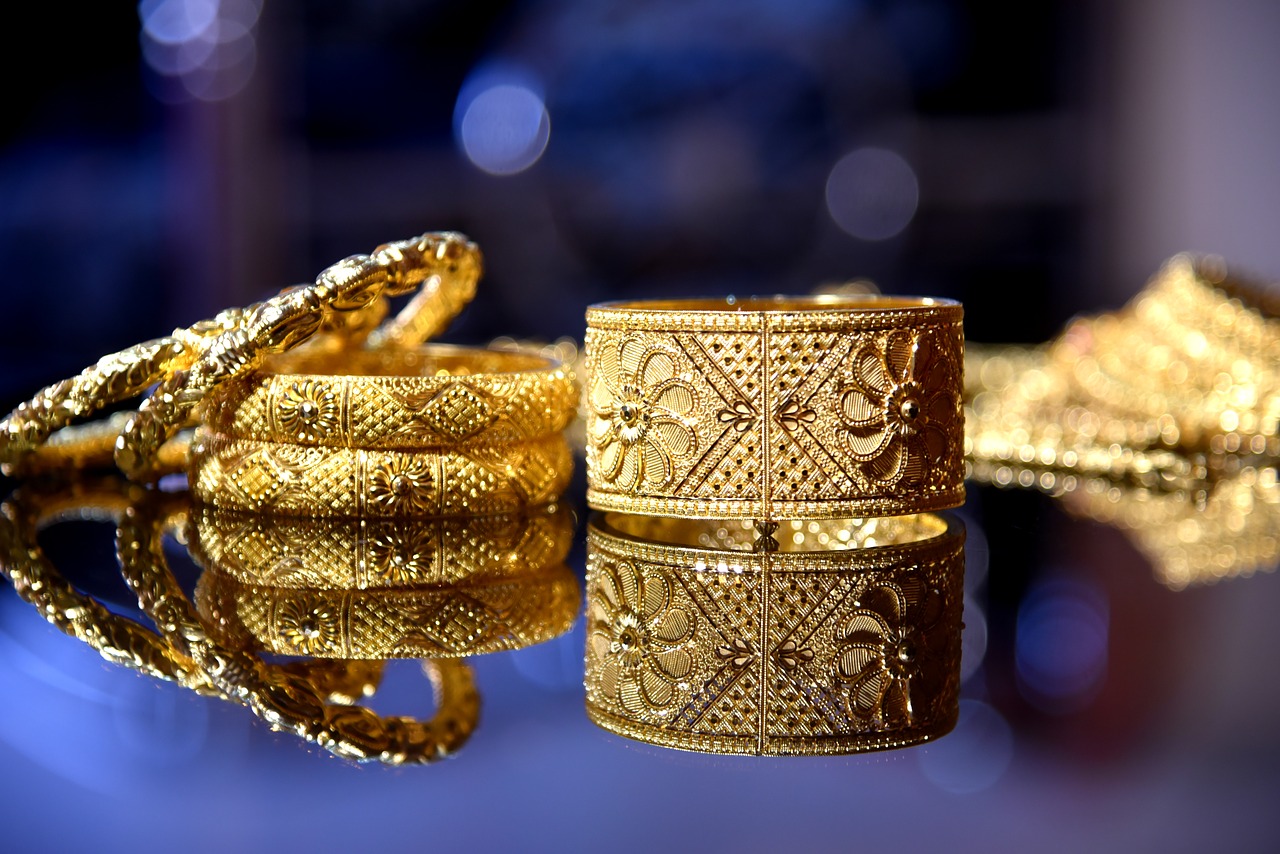 When it comes to photography of the old and rustles, the adjustment of light controls its beauty. 
Traditional belongings 
(For heavy & traditional jewellery) 
If you are going to photograph an Indian Festive Collection Wedding Collection or a collection of rich cultural jewels, you will need something from its center. 
For example, one Puja Thali with some flower petals, Kumkum, and a little Diya can be put with Wedding or Indian Festive Jewellery. 
Twigs 
Using a twig to display jewellery can be a fantastic way to express creativity because simple things can make a big difference in your life if you know how to thank you for the more significant results. 
Touches of Nature (
Petals, leaves, or small plants) 
Wedding Jewellery can be complemented with a variety of flowers or petals. 
Fruits 
When you have some beautiful stones in your jewellery, attempt to position it between some similar-colored fruits with water drops, fresh cherries, for example, can complement a red stone. 
Pebbles, woods, or book sheets  
These three accessories are ideal for photographing rustic antiques or trash jewellery. For lifestyle jewellery photography, book sheets can also be used. 
Cardboard 
When none of the previous props is available, basic cover cardboard can serve as a lifesaver. 
Slits on skin  
(Especially for lifestyle jewelleries) 
When photographing jewellery, it is best to photograph it while a model is wearing it. This adds a sense of taste to jewellery photographs. It does not matter what colour your skin is; it always appears cool on the surface. Together, the beast and the beautiful. This falls under the category of lifestyle jewellery photography. 
Live Models 
Whatever prop you choose, a piece of jewellery looks most excellent when human touches accompany it. In jewellery photography, a model dressed in complementary attire can be a perfect supporting prop. 
Kinds of Jewellery Photography 
We have so far talked about the ways to improve jewellery photography. The central points we have discussed so far are all about making the jewellery look appropriate on-screen or in the photograph. Let us know to enhance our knowledge by learning the different kinds of jewellery photography and how they are different.
Jewellery is the most valuable possession a lady can possess. It is a common practice to imagine them whenever they are worn. Its beauty in photographs lasts indefinitely from the moment it is saved. We will need to figure out how to keep it safe. We'll need to figure out how to picture them. 
While we are about types, it's worth noting that it is also worth noting how one used to take Jewellery Photography. Let us look at how to use various photography methods to quickly snap images of jewellery while balancing the smooth touch of pixels without detracting from the luster and uniqueness of the piece. 
Product Jewellery Photography/ Ecommerce Jewellery Photography
Product jewellery photography, also known as e-commerce jewellery photography, promotes jewellery products for sale. This is beneficial to both customers and business dealers. These are frequently compiled into catalog books, making it easier to check them out before purchasing.
This allows one to virtually select an item from a list of hundreds, effectively shortlisting the actual objects and their solid materials. This is particularly important for stores with a high reputation, where quality control is never an issue for conscientious customers. 
Editorial photography  
It's the type of jewellery photography that allows you to show off your artistic abilities. A creative edit can sometimes offer a lot of difference to a meaningful appearance. As a result, editorial photography can also be referred to as a creative e-commerce photography advertisement. Most of the time, editorial photography is utilized to ensure that the alterations made to the images are appropriate for the company's senior management.
There are numerous factors to consider, such as scene matching, colour codes, avenue typeface, etc. For a more advanced substitute of Product Jewellery Photography or e-commerce jewellery photography, use this photography.  
Descriptive Jewellery Photography  
Descriptive jewellery photography is one of the best types of Ecommerce jewellery photography since it concentrates on the intricacies of the jewellery that will be presented or sold to clients. This enables the images to be displayed flex and banners, allowing for a massive amount of detail to be displayed in a single shot. It has a lot to do with pixels and reflections.
Their combination brightens, clears, and divides the image by enlarging the details into a single larger frame with a pleasant gamma and smooth definition.  So, that was all about the kinds of jewellery photography. We have listed the best three forms of jewellery photography on the market.  
Throughout the article, we have noticed how important it is to keep the jewellery focused and look original.