Jewellery photography is all about showcasing minute details and featuring the shining stones. That is why many photographers not having an SLR or DSLR have the dilemma of whether  jewellery photography using a smartphone is possible or not. 
If you are reading this content, you will be able to photograph jewelry using a smartphone because, in this article, we will discuss everything small and big things required to perform jewelry photography.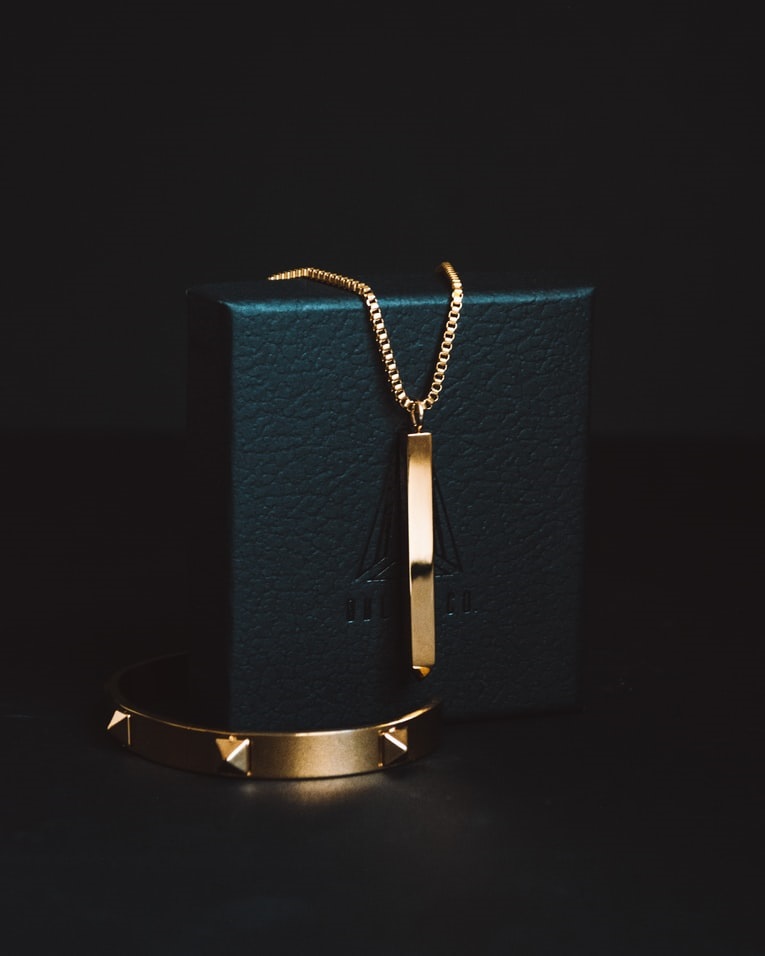 Jewellery photography is not as easy as it looks, and it can take a lot of patience with practice to get that perfect shot by overcoming the faults during shootings. Making all the minute details visible in a jewelry photograph taken using a smartphone is challenging yet achievable. While DSLRs undoubtedly fulfill their promise of high-quality product photographs which look very beautiful but from the point of view mobiles can also make it "WOW" if with their user-friendly and convenient ways of producing amazing jewelry photographs. After all, compared to before, cell phone jewellery photography has advanced tremendously in a short period.
Compared to before the mobile phone jewellery photography has developed dramatically in just a short span 
Importance of Jewelry Photography 
Jewelry is one of the most popular items that are sold online as compared to other products. Jewelry pieces are also small and unique for every purpose. They should be appropriately featured in jewellery photography; however, with so many online options, it becomes tough for the customers to choose the best jewelry piece for them. Moreover, jewellery is exceptional, especially for women. They come at a good price; therefore, customers often hesitate to buy jewelry online as they cannot see it in person and must instead rely on pictures to visualize so that they can trust it while buying. The best way to overcome their indecision is to add professional jewellery photographs and jewelry descriptions.  
If you are not used to using a DSLR camera, the advantage of using your smartphone is that you will be more likely to snap more images, and you will be able to capture photos rapidly and post them online in no time. In the world of jewelry, you do not always need a DSLR camera to stand out; phone cameras are a terrific budget-friendly alternative that can be just as good. 
Tips on Jewelry Photography using a Smartphone 
Here are some essential tips and tactics for getting the most acceptable jewelry photograph using your smartphone. 
Shot in Natural Light
As we all know that taking a photo of jewelry requires proper lighting, but there is nothing to worry about if you are limited by resources such as lightboxes or additional lightings and designs. Then make the most of natural light while taking photos of your jewelry products using a smartphone.
While taking jewelry photographs in natural light, avoid taking jewelry photographs in direct sunlight or direct artificial lightings because that will make the photo not as good as it should look. The best smartphone jewelry photographs would be the ones taken in soft diffused lights.
A natural light coming from your window is also a good source that will give a soft finish to your jewelry photography.
Avoid taking photos in the evening or where light is not appropriate for it as there would not be enough light to create a crisp image, resulting in a pixelated image and even more so when you come to brightening it during the editing stage.
Avoid grainy jewelry images by including plenty of natural lighting. If you have not noticed, a grainy look happens when your camera adjusts its exposure feature to recoup for the inadequate lighting while shooting.
AVOID USING FLASH IN JEWELLERY PHOTOGRAPHY USING A SMARTPHONE 
Sometimes you may think that flash on your phone will enhance the quality of the jewelry photographs. However, it can have the opposite effect. Therefore, it is not recommended to use the flash while taking pictures in any environment. Using the flash will flatten the image, which will not show off all the beautiful sparkles, textures, and details of your jewelry piece. Natural light will add more depth to your piece instead of the flash, which allows people to imagine the jewelry in real-life lighting too. Any photos that do not do their products justice can result in disappointing sales for a company seeking to persuade customers to buy from them. 
BACKGROUNDS FOR MOBILE JEWLLERY PHOTOGRAPHY 
Always keep a simple background while photographing jewelry pieces. Maintaining a vibrant and attractive background would not help as it will draw the user's attention away from the leading jewelry piece. Therefore, try not to overcomplicate the photo with too many props because your piece of jewelry is the star of the show. When it comes to e-commerce photography, though, keeping things simple is nearly always the best option because it focuses on the object. A white background clarifies the scene and reflects light, and lowers the possibility of reflections in metallic or similarly shiny goods. After you have looked around with a plain background photo, you can experiment with different options as a secondary option. 
SMARTPHONE CAMERA SETTING FOR JEWELLERY PHOTOGRAPHY 
For a photographer using a smartphone, lens settings may not be available to you. There are a few tips to keep in mind while using a phone or a camera that allows the user to adjust the pre-sets and do not worry.  

The first consideration is white balance: this is the setting that makes more of the thing than any other setting, so now sure your camera is seeing colors accurately, based on how the device sees white. White balance changes based on the light you are shooting in, which should be adjusted every time you start taking new photographs, and it's essential.  

The second consideration is the f-stop or the focal length that adjusts your camera lens's focal length. Different focal length stops can change how much of the photograph is in focus during shoots, and it should be adjusted accordingly. At the same time, many photographers used to take a picture more "artsy" or look like a pro by focusing on a particular product feature while blurring the rest of it. Still, when it comes to photos, customers want to see the sharp focus on the entire item and its originality. Make necessary adjustments to your focal stop.  

It might be challenging to capture the piece's innate beauty when shooting jewelry, such as the stone, colors, or nuances. Because jewelry is frequently so little, photographing it can be difficult, where a macro lens comes in. There are a variety of macro lenses that can be clipped onto your phone and provide optical zoom without sacrificing quality. 
TINY DETAILS 
Please do not overlook the small details, as they are frequently the ones that convey the tale. It demonstrates your ingenuity and craftsmanship while letting people uniquely interact with your product image. A detailed shot can be done in a variety of ways. You can utilize a macro lens, construct layers to add depth to your image, pique your viewer's interest, or snap a non-close-up shot with excellent composition emphasizing detail. Remember that not every detailed photo needs to be a super-close-up of your subject, but you should always train your eye to think visually. 
KEEP IT STABLE USING A TRIPOD & KEEP YOUR DISTANCE 
Many smartphones offer image stabilization, which prevents camera shake caused by a shaky hand. If you're unsteady while taking a picture, you are more likely to get a blurry image. Investing in a small mobile tripod is an excellent method to avoid this and always get a clear, detailed shot.
This is also ideal for taking films or images of yourself working in the studio on a timer and capturing behind-the-scenes activity to post on social media! Although you usually desire a close-up of your finished piece of jewelry, getting too near to it with your phone camera can degrade the quality and make it difficult to focus. 
THE ZOOM 
You can zoom into the topic on most smartphones, but this is not recommended because the image quality will suffer. Knowing when to zoom and when not to zoom is one of the most crucial smartphone photography tips. Although zooming is tempting, especially when you want to focus on a specific element of your piece, it will degrade the clarity of your jewelry photographs. Cropping is the most effective option.
Although digital zooming allows you to get a close-up view while using it closely, it lowers the image's resolution quality, resulting in a bad quality. Alternatively, you might use picture editing software to crop your jewelry images. However, it is not preferred because the quality of the jewelry photograph taken using a smartphone may tend to fade. 
STAGE YOUR JEWELRY PHOTOGRAPHS 
Because most jewelry is flat unless worn, images of the pieces taken when they're not being worn might similarly appear flat and lackluster. Now a photographer should do that by crafting many stores that sell mannequin necks and hands, which can showcase jewelry more appealingly and engagingly rather than just showing it in a usual manner. Necklaces may be displayed elegantly with a cardboard base if you do not want to spend the money on a mannequin, while rings and bracelets can be propped up using double-sided tape or a little dab of glue you don't want to spend the money on a mannequin. This allows customers to have a better idea of how an item will look when worn. 
POLISH JEWELLERY, SHOOT FROM MULTIPLE ANGLES & EDITING 
Many people are learning how to photograph jewelry for the first time struggle to avoid reflections distorting their images because many jewelry pieces are made of metals and jewels. Double-down on the white backdrop is one of the simplest ways to do this. Please make sure the product's background and the floor beneath it are white, and place a white piece of paper beneath your lens. Then, on both sides of the product, utilize diffused lighting. This setup will lessen reflections while also reflecting more light onto the topic. This is the quickest and most straightforward way to make your jewelry pictures pop (literally).
Make sure to wipe your subject off any smudges or fingerprints that may have been left behind after you've staged your shots. You do not want customers to be distracted by easily remedied flaws when looking at the photographs up close. Many smartphones offer a photo editing feature to adjust the brightness, crop, and rotate the image. The chore of editing and retouching photographs to make them look as good as possible follows the fun of the photoshoot.
Although most retouching isn't overly complicated, one of the most common blunders rookie photographers make is tweaking their photographs when they have no idea what they're doing. A skewed image can appear fraudulent, lowering trust and interest in a product. 
Taking jewelry shots is a difficult skill to master, so practice makes perfect! It's possible that you are not in the right spot or don't have enough light for the shot. Look at other jewelers' work for ideas on composition and styles that you might want to employ and browse on Pinterest for ideas on composition and styles that you might like to utilize as well. In no time, you'll be taking professional-looking jewelry photographs using a smartphone!