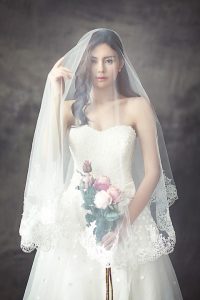 'Wedding' is a memory to cherish forever. It is the big day in the lives of the bride and the groom. For a bride particularly, it is like carrying heavy dresses, wearing the best jewelry and glamorous makeup. Getting into all these things takes a lot of time and to choose the best you need to know what looks right for you and makes you look even more beautiful.
Here is a little guidance to pick the best jewelry for your big day
When it comes to the accessories and jewelry, less is better. Overdoing will make you look all blingy and flashy; fading out your own natural shine. Having an accessory for all your body parts is a good idea but wearing them all together is a bad one. Go less on the accessories and more on your own shine.
When in doubt about the metals, let the outfit colour decide which metals go best with it. If your outfit is a white gown; go with platinum or silver pieces of the jewel. If your outfit is ivory; gold jewelry can do wonders to this creamy shade. If your outfit is blush; try rose gold jewels. It is all about the colour coordination of your outfit with the metals you choose.
The neckline of your dress will help you get the right pair of neckpiece and earrings.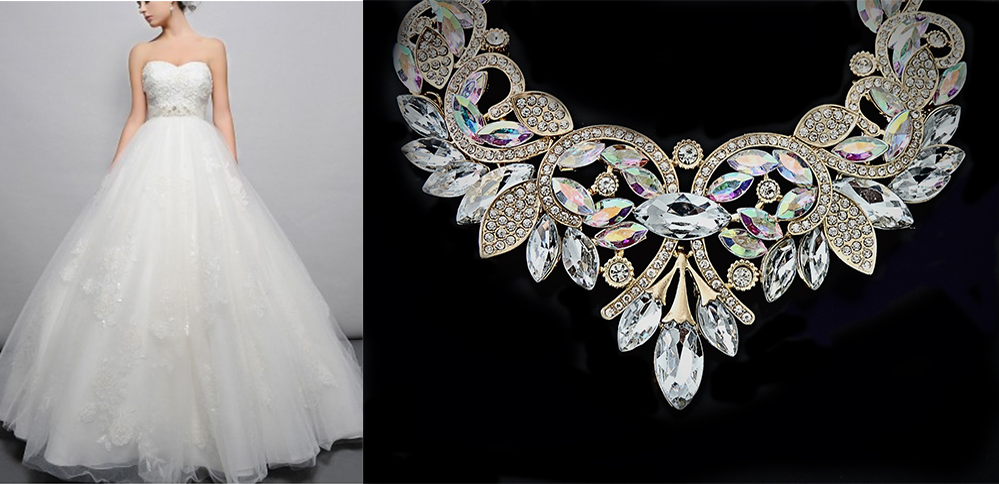 If the outfit has a sweetheart or strapless back, go for choker or short necklace. This will create height and get all eyes on your smiles. Also, if you don't want to wear a necklace; chandelier earrings with tied hair can come in handy and enhance your beautiful face. Adding a bracelet or a cocktail ring will balance the whole look.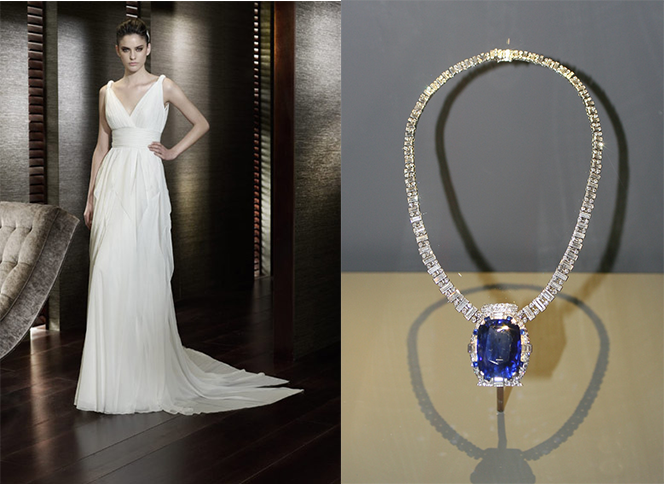 If the dress's neckline is V-shaped opt for a choker or a pendant. You can layer both together along with a small dangling pair of earrings which goes with your hairstyle.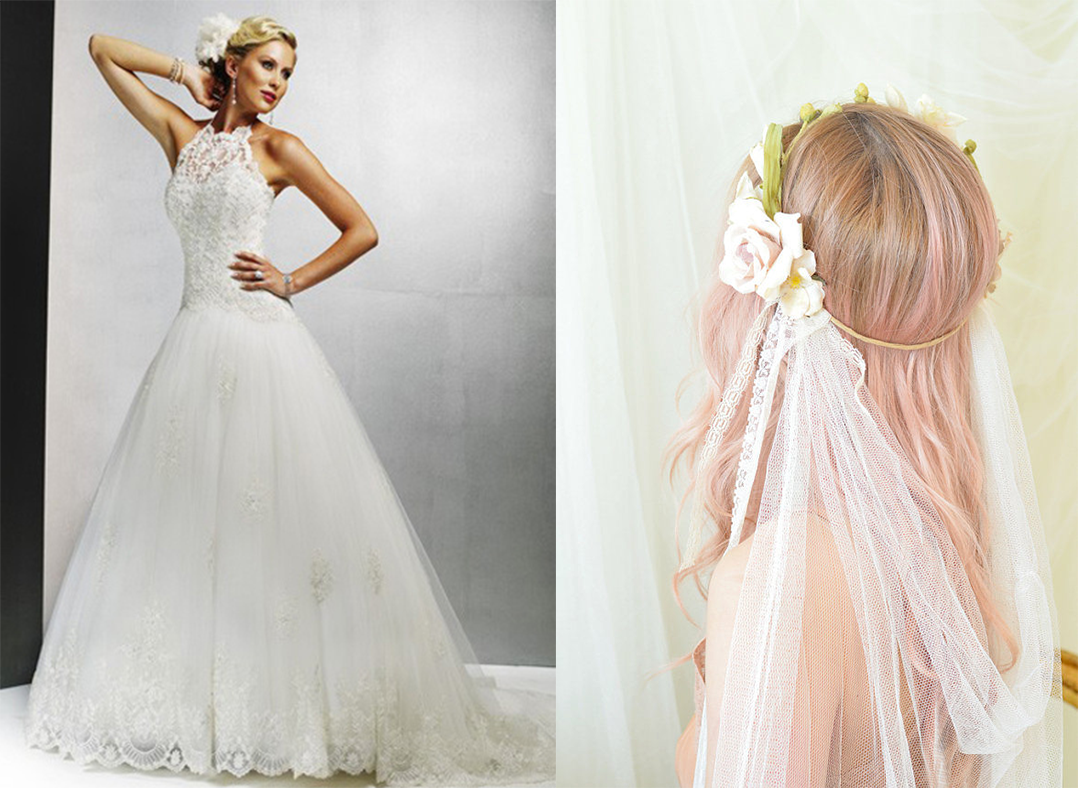 Dress with a halter or reverse halter neckline will want you to focus on your hair accessories more. The selection of hair accessories totally depends on what kind of look you want. It may be sleek, bejeweled or floral. If you want you can wear a bracelet and a piece of a beautiful cocktail ring.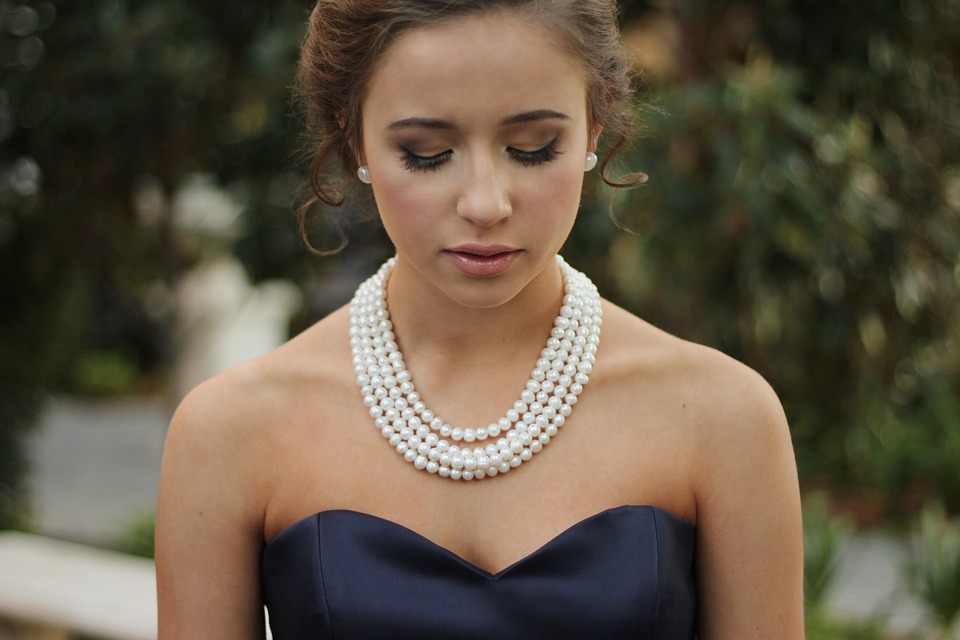 If you find choosing the right jewelry a bit more complicated than choosing the outfit; just relax. Do the right search and invest into a single piece you loved the most. And if you are still confused with it; a simple and small diamond stud or pearl is an evergreen option. Nowadays, the brides avoid getting into all matchy-matchy.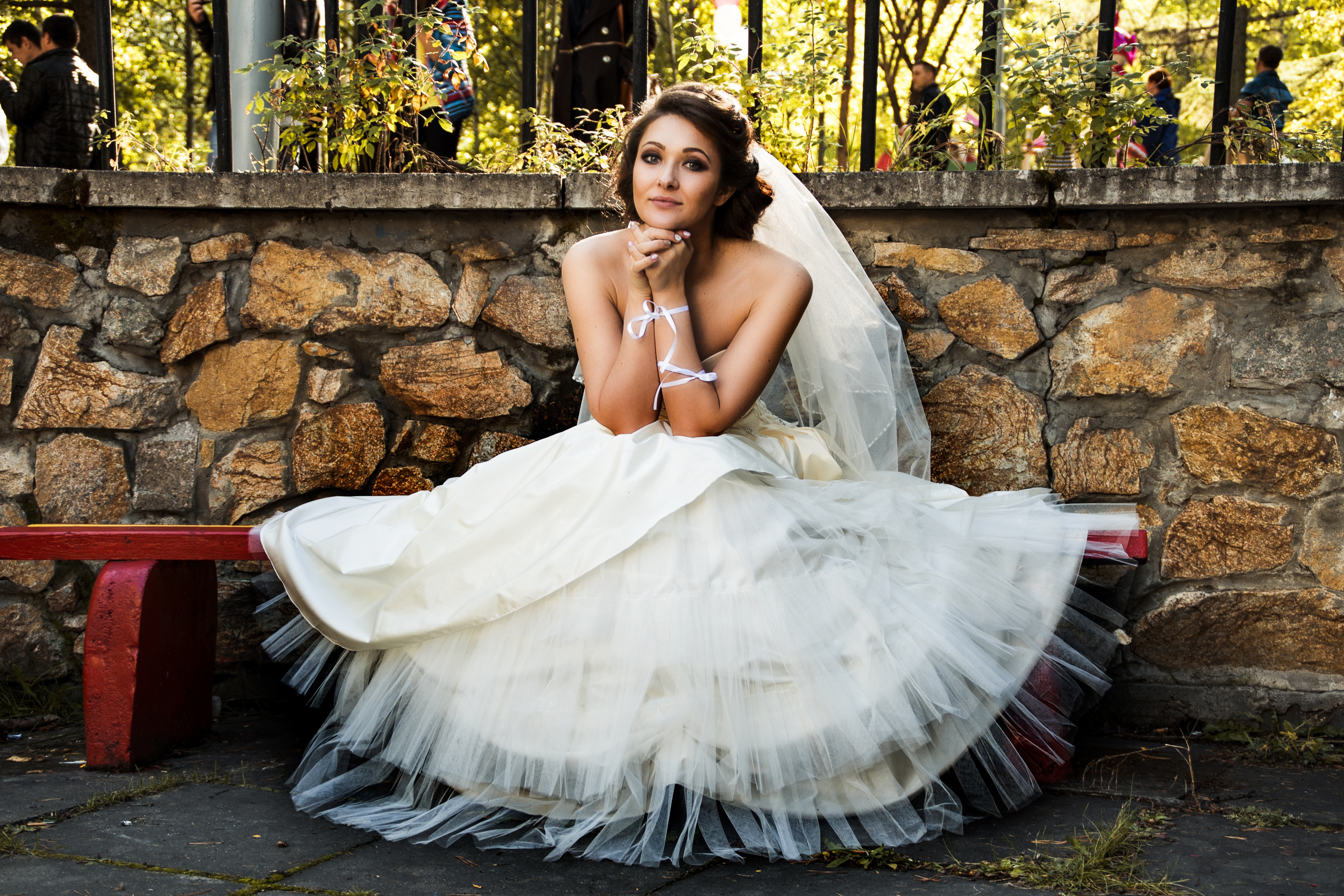 No accessories are better than you and your personality. Choosing something that reflects the best version of you is what you should invest in whether it is the outfit or the jewelry. If you are not comfortable with heavy gowns and heavy weighted or dazzling jewelry it is fine at the end of the day what matters is that should be happy on your big day. Be you! Be happy!
We are professional jewellery photographers in Mumbai. If you want to such services, then do contact us.