Are you a Game of thrones fanatic? The series is a sequence various elements including its astonishing story-line & plot. However, it wasn't just the well engineered plot that attracted the viewers. The series also showcased a great array of beautiful & dazzling jewellery line. Due to Game of thrones' huge fan base,  the jewellery line has been promoting itself. It provided a great exposure to both women's as well as men's jewellery. The craze for this series brought a vivid trend in the fashion & jewellery markets. The series features many type of jewelleries made out of gold, silver, platinum, etc worn by the artists who portrayed characters.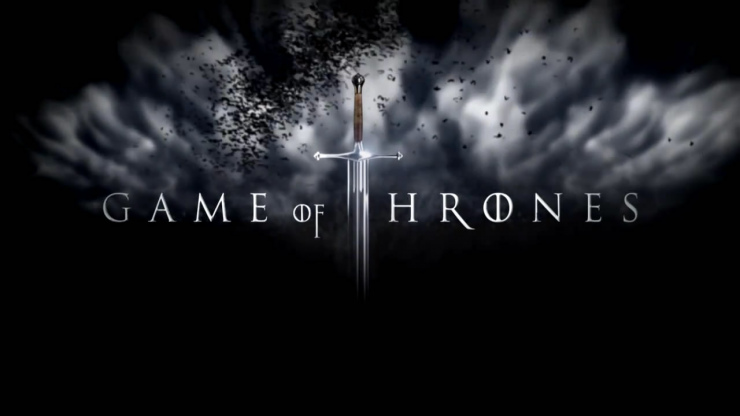 In this article, we'll have a countdown of the alluring jewellery line put forward by the series, Game of thrones.
Game Of Thrones Jewellery Line
---
1. House Stark Direwolf Sterling Silver Ring.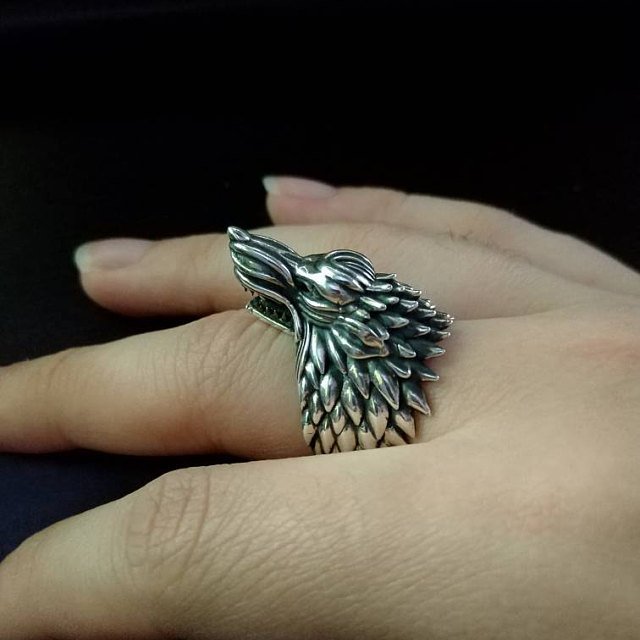 Weighing approx. 24 grams (0,84 oz) this magnificent ring made of silver material defines the sigil of House stark of winterfell which is a direwolf. An amazing handcrafted work with an elegant display of detailed designing.
2. Khalessi's Dragon Necklace.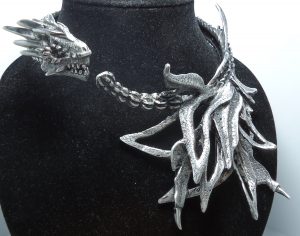 The Khaleesi dragon necklace is a very special piece of gothic work. As worn by the character of Daenerys Targaryen (Khaleesi), the necklace illuminates glory & grandeur. This necklace is hand modeled in wax and cast using standard jewelry making methods. The material used here is aluminium.
3. King's Hand Necklace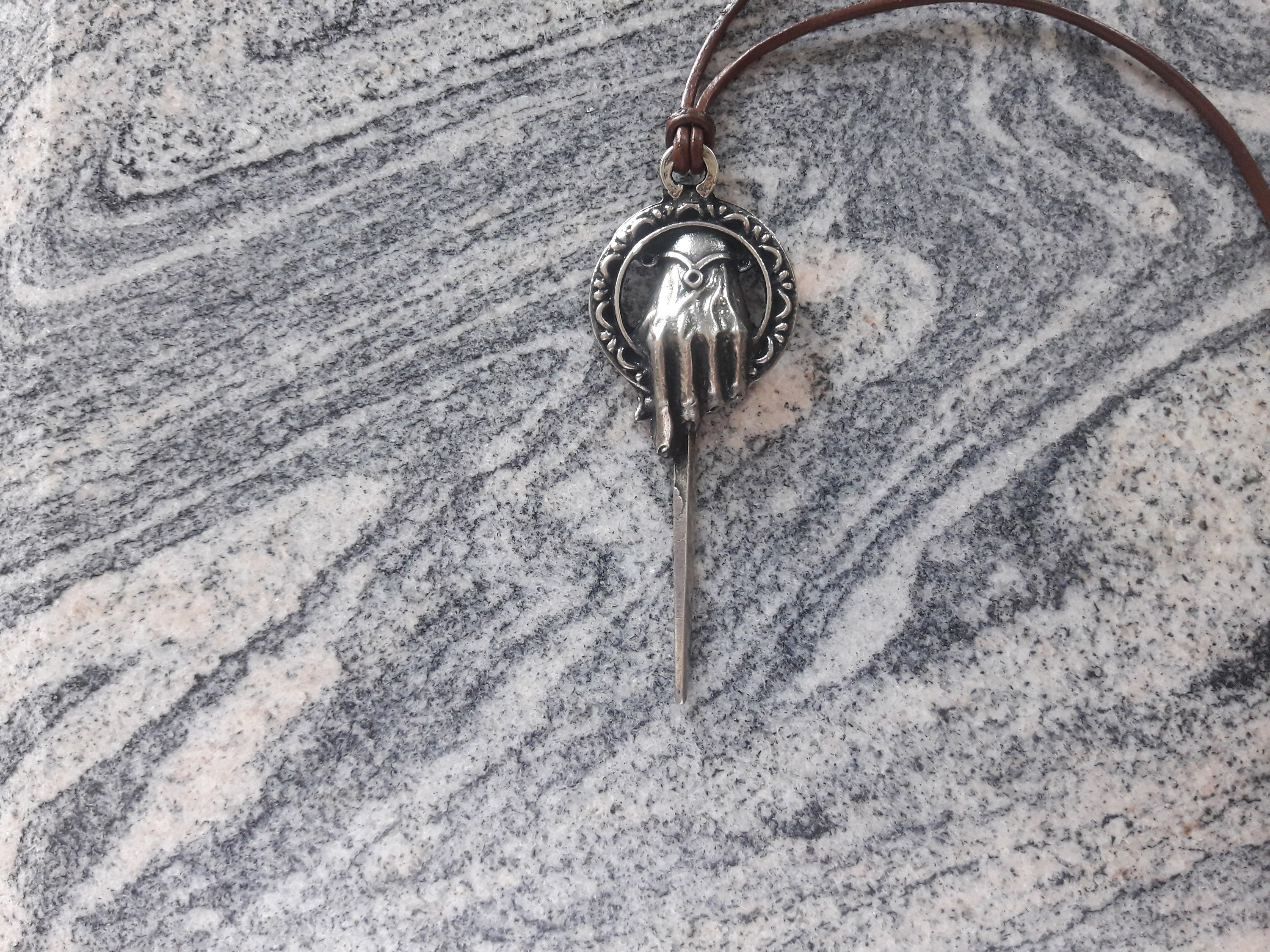 The pendant is a resemblance of the pin given to the King's Hand which is the most powerful position in the seven Kingdoms of westeros. This beguiling necklace is made of tibetan silver & beautifully designed hand-made product.
4. Game Of Thrones Season 7  Charm Bracelet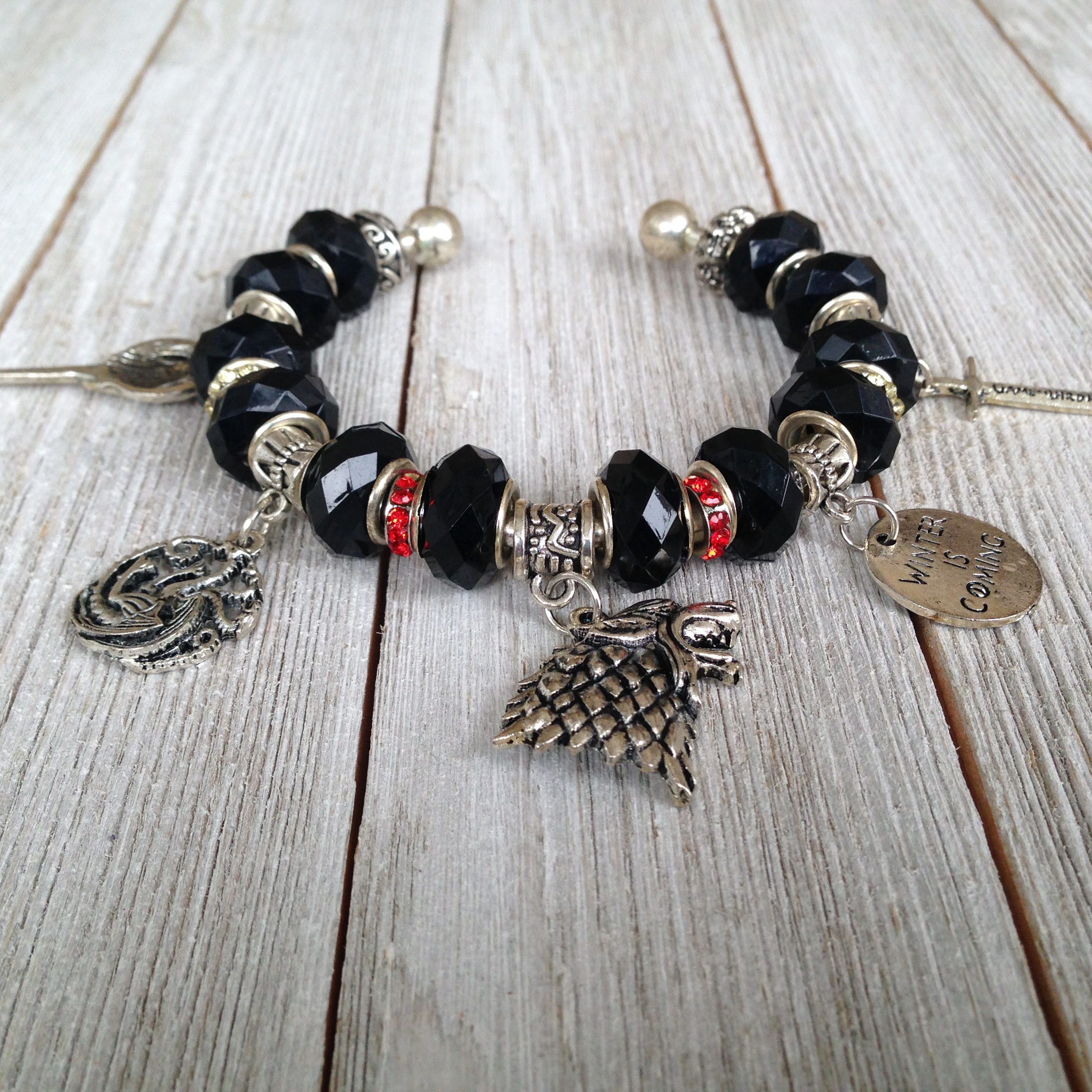 This enticing charm bracelet consist of Glass Beads, Rhinestone Rondelles, Silver Plated Bangle, Alloy Metal Charms which include sigils of House Starks & House Targaryen with a sword & badge of king's hand & the phrase "Winter is coming"
5. Cosplay Accessory – Daenerys Dragon Chain & Detachable Brooch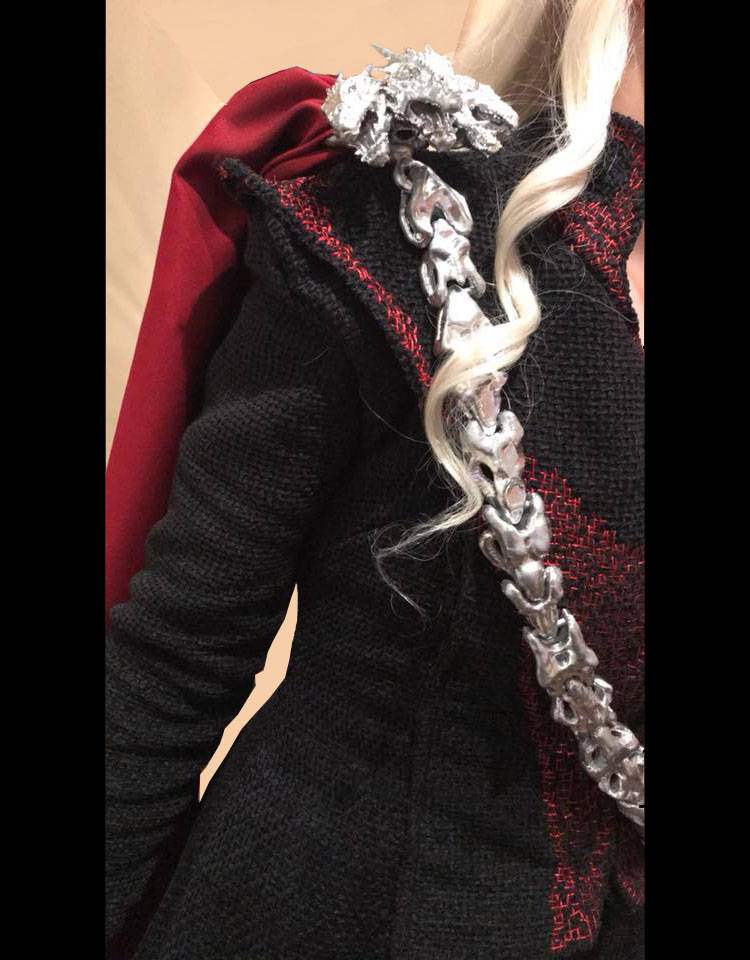 This is a recreated by a fan which consists of the chain and brooch worn by Daenerys Targaryen. It is can be used as a cosplay accessory. The chain represents a bone like structure & the brooch represents three dragons. The boldness portrayal by Emilia Clarke created a craze about her fashion & style. Hence, this increased the fans enthusiasm towards these accessories giving it a boost in sales.
6. Golden King's hand lapel pin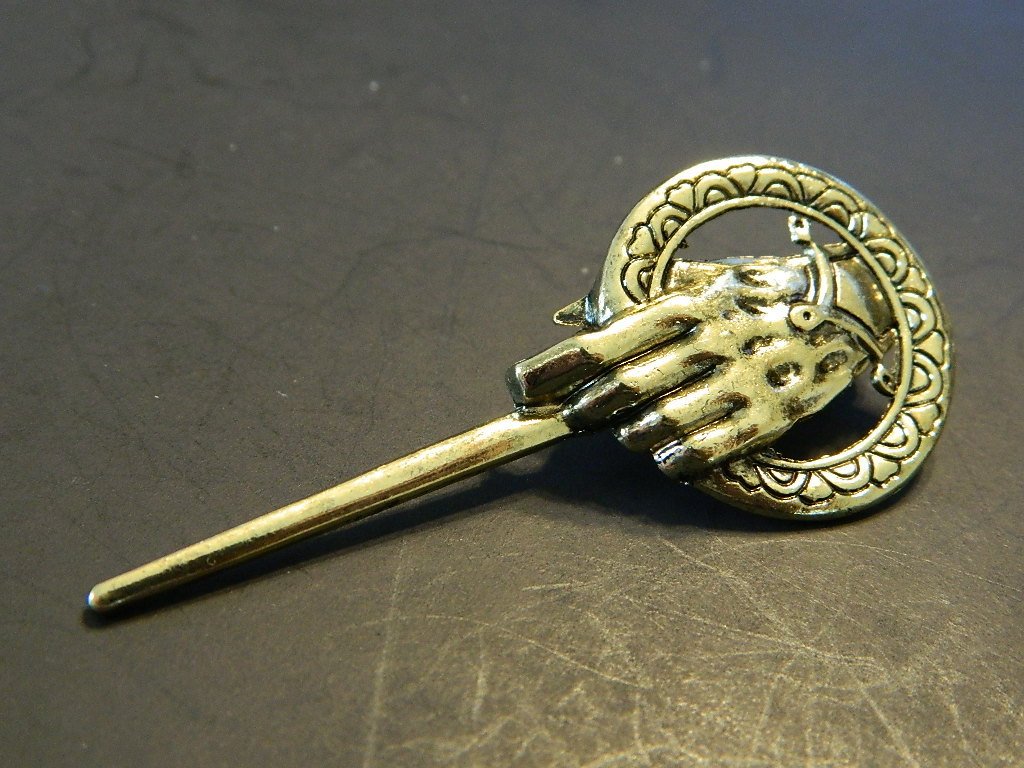 The most powerful position after the king, the king's hand pin was given to the person who handles all powers & responsibility equal to the king. This is great for cosplay costumes, made up of antiqued gold material.
7. Hound's Helmet pendant.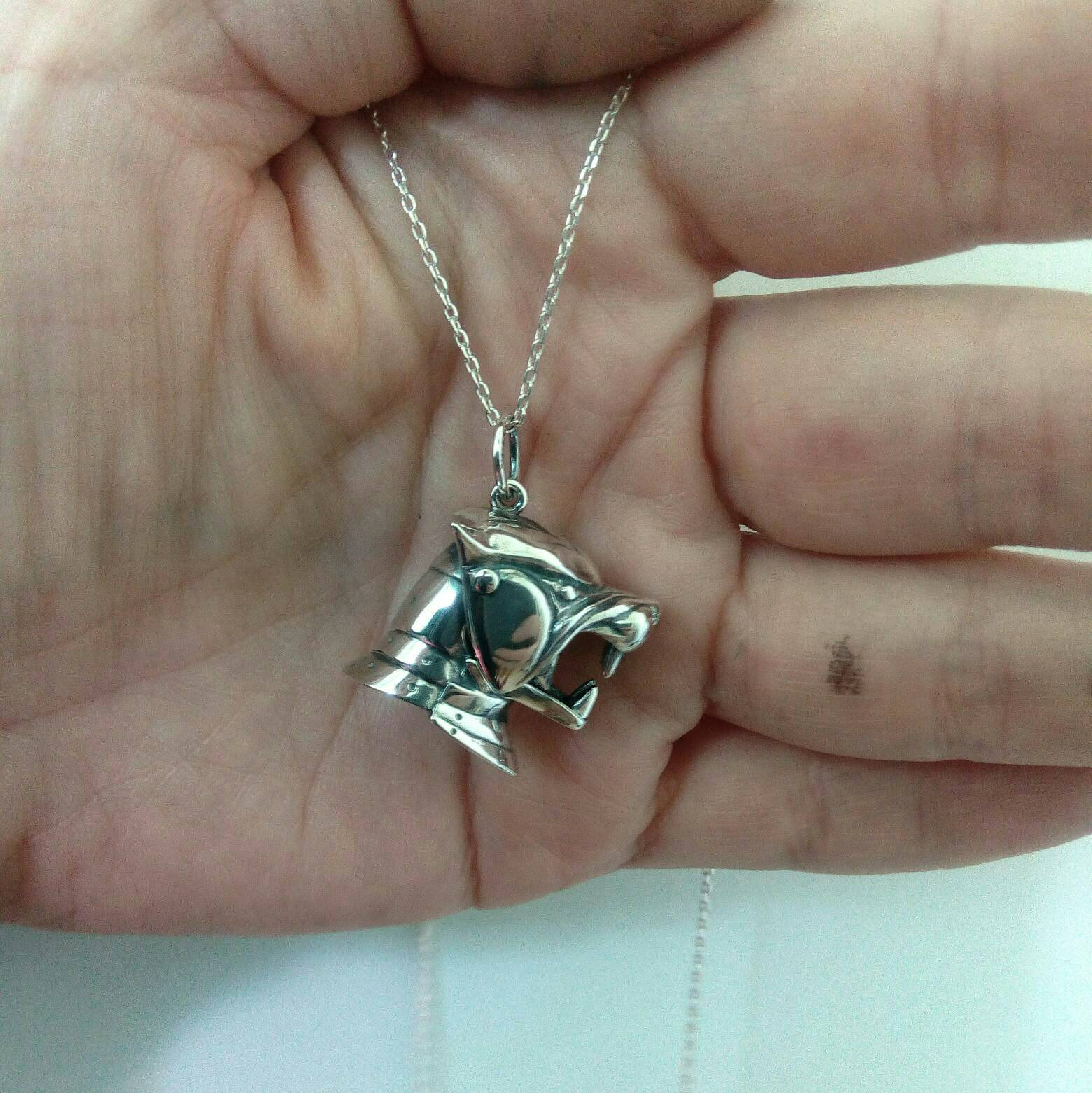 This mini Hound's Helmet pendant made by hand and has movable parts, so it's not just a very special piece of jewellery but also kind of a toy. Sandor Clegane a character in Game of thrones, nicknamed the Hound.
8. Gold bead "No one"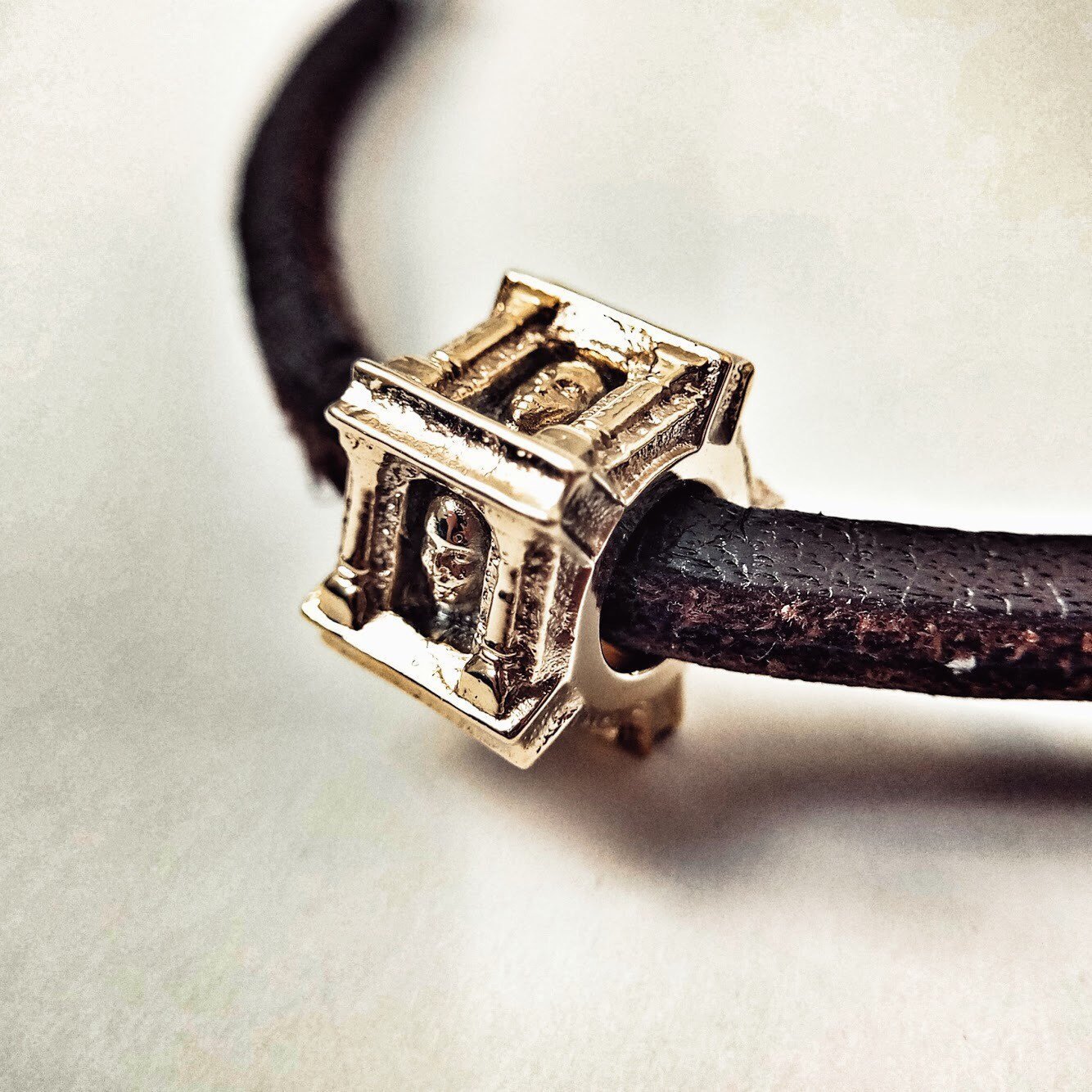 Made up of gold 14K (Russian 585 gold). This gold bead suitable for necklace bracelets Pandora, Trollbeads, Redbalifrog, Diamare, sand others. This is a reference from the journey of Aarya Stark in the temple of many faced Gods.
9. House Baratheon Pendant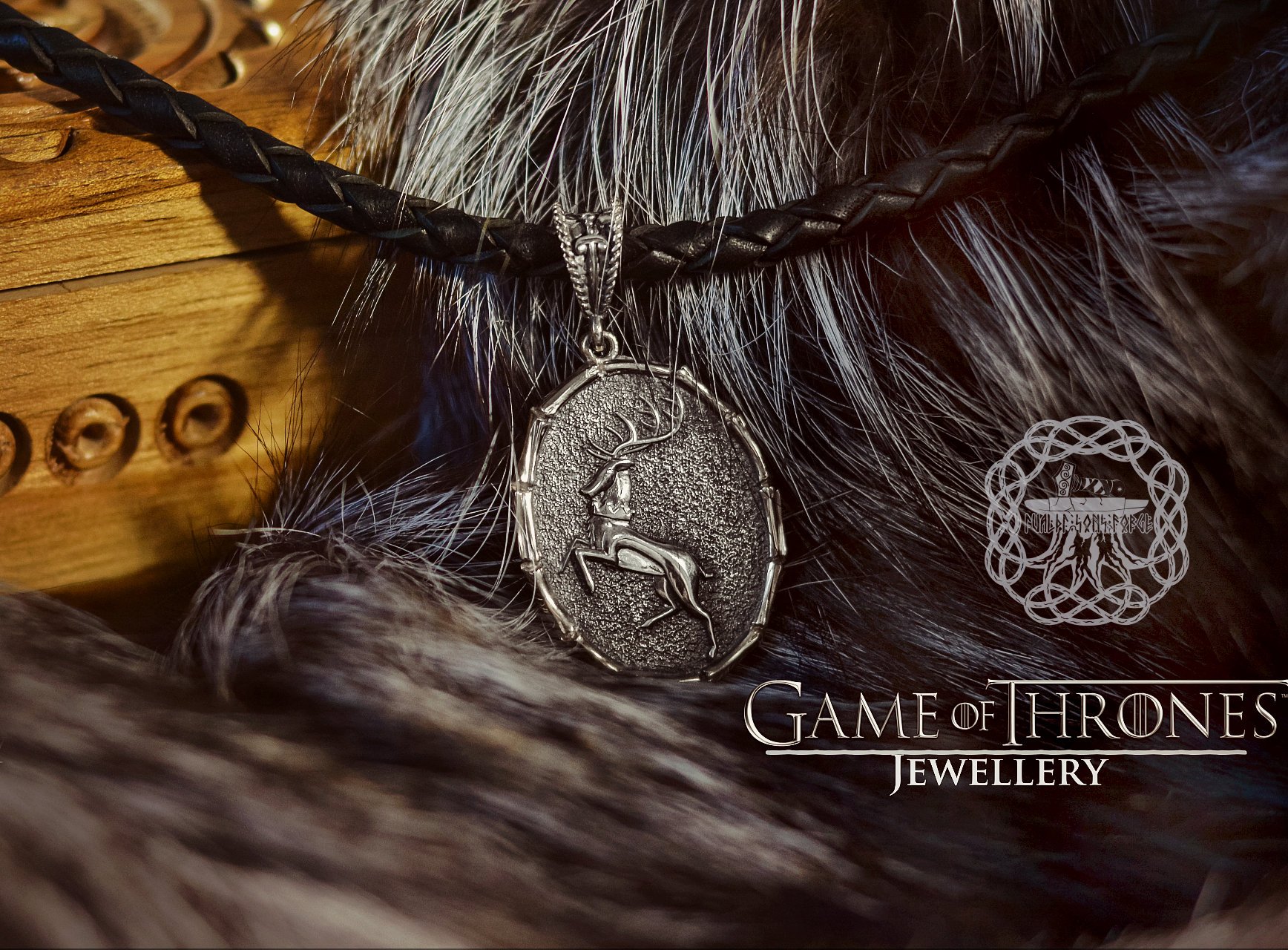 Ours is the fury! House Baratheon's sigil which consists of a crowned black stag. This pendant is made up of Two-sided Sterling Silver. With a weight of 0.30 oz (9 gram) & size of 1.14 x 0,9 in. (29 x 23 mm). There are almost all sigils of other houses available in the market as well.
10. Silver bead "Ice dragon"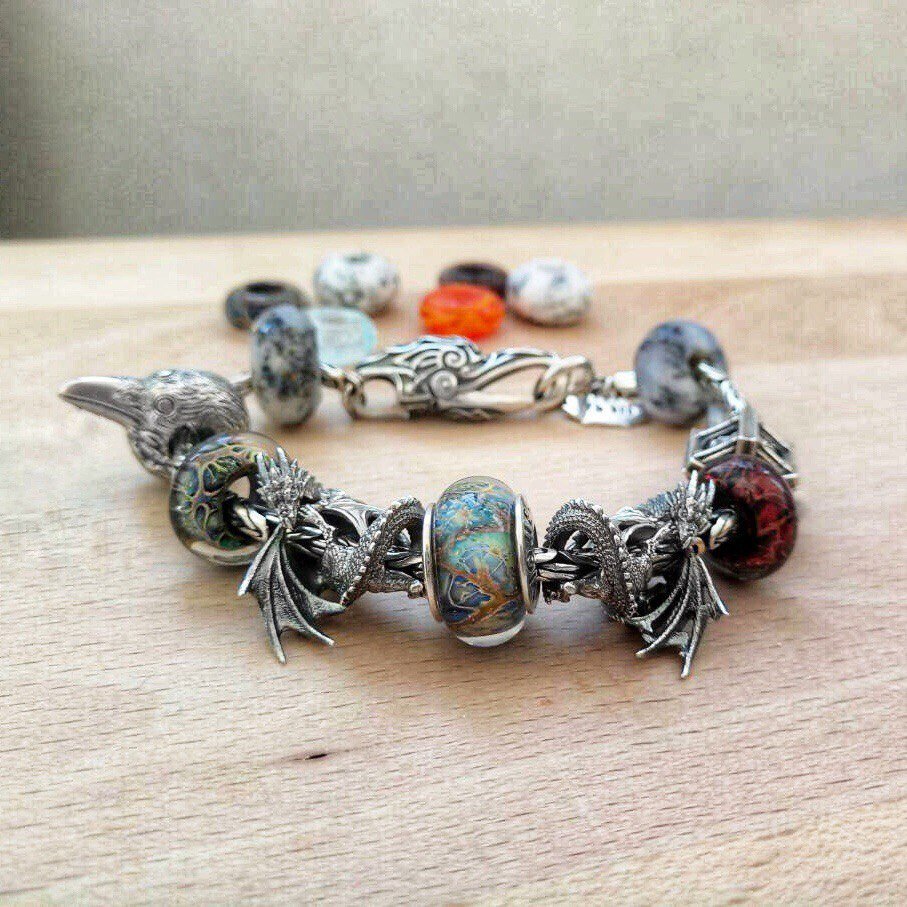 Resemblance of the dragon Viserion, who was killed by the King of the night and later resurrected by him. This silver bead tells the story of the Ice dragon. Material used in this bead are silver 925, sterling silver & blacking.

To conclude, Game of thrones has made a dent in the market of jewellery & cosplay accessories by creating millions of fans  across the globe. Apart from jewellery, Game of thrones has expanded its market to the fashion industry as well as the accessories such as Keychains, bed sheets & much more! We hope this article has helped you to know about how Game of thrones has affected the jewellery industry.
If you liked this article don't forget to share it & spread the word for the King in the north!
Thank you for reading.