Wristwatch£15 million/$25 million/ ₹1.60 Billion Indian Rupee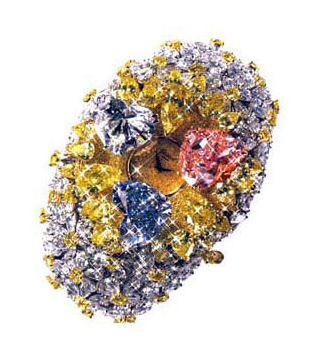 Yes, you read that right: 1.60 Billion Indian Rupee. This is a timepiece by Chopard it is decorated with three heart-shaped diamonds, a 15-carat expensive pink diamond, most expensive a 12-carat blue diamond and a 11-carat white diamond. Just for good looks, they putted in 163 carats of white and yellow diamonds to bring the total to 201 carats of diamonds. It's 1.60 Billion Rupees price tag will guarantees its place as the world's most expensive watch.
Diamond Ring
£9.78 million/$16.26 million/ ₹1.05 Billion Indian Rupee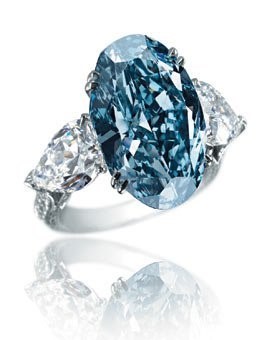 Blue Diamond Ring another piece by Chopard, it is the ring that makes any other diamond ring look bad in front of it. Set with a huge, oval-shaped blue diamond, the ring also has diamond shoulders and an 18-carat white gold band paved with diamonds. Blue diamond is one of the most expensive diamonds in the world. It is found among boron deposits, from whence it derives its shade. This particular gem weighs in at nine carats. The world's most expensive ring is valued at £9.78 million i.e. ₹1.05 billion Indian rupees, enough to put a dent in the wallets of even the Richest individuals.
Bra
£6.66 million/$10 million/ ₹647 Million Indian Rupee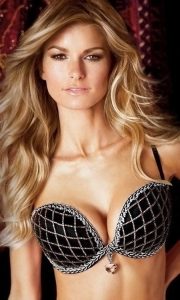 Inspired by the Angels Collection from Victoria's Secret, this fantasy bra is truly coming from heaven. The Fantasy Bra is the personification of the Victoria's Secret Angels – with a design as dazzling and ghostly as Angel's wings. The creation features 2,900 pave-set white diamonds in 18k white gold considering a total of 112 carats. The focus of this once-in-a-lifetime piece is a stunning 70-carat, pear-shaped perfect diamond.
Computer Mouse
£12,400/$24,180/ ₹15 Million Indian Rupee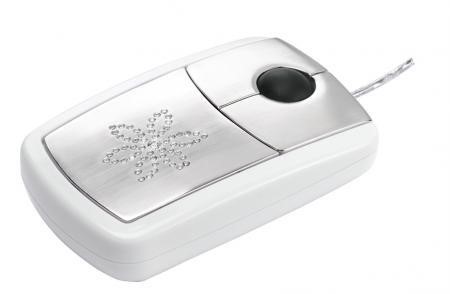 Most people just use the mouse that comes with their system and only purchase a mouse when they ruin the wheel action on their mouse. Others must think of their mouse as a fashion accessory though, because why else would Swiss manufacturer Pat Says Now produce the world's most expensive computer mouse. The costly outlying is cast from 18 carat white gold and set with 59 brilliant cut diamonds. The mouse uses a modern 3-button wheel optical mouse design, options for USB or PS/2 connections for PC or Mac, an 800 dpi Resolution, and a 3-year warranty. This expensive mouse comes in two different designs, one is "Diamond Flower" and the other one is "Scattered Diamond" layout. You can bring out and personalize the most expensive computer mouse by adding your initials in diamonds, and can choose from yellow, red or white gold with white or black trim.
Perfume
£129,000/$215,000/ ₹13.9 Million Indian Rupee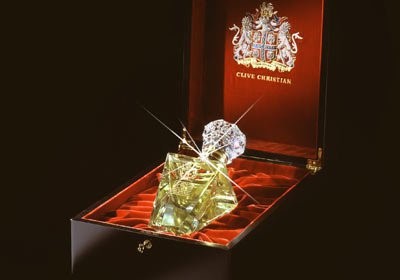 Stuck for buying a valentine's gift, present for your Mom, or a stocking filling for your aunt? If money is no object to you, ₹13.9 Million a bottle of British designer Clive Christian's "Imperial Majesty" has recently been voted in the Guinness book of records for the most expensive perfume in the world. You do of course get your money's worth. Not only 16.9 ounces of the perfume poured into the queen bottle, but also 18-carat gold collar is a five-carat diamond. With only five bottles made in the world, you would be unique, different… and broke. However, you get your beautiful niche perfume, and nobody will smell like you. Also, the price includes delivery in a Bentley… Run to Harrods now!