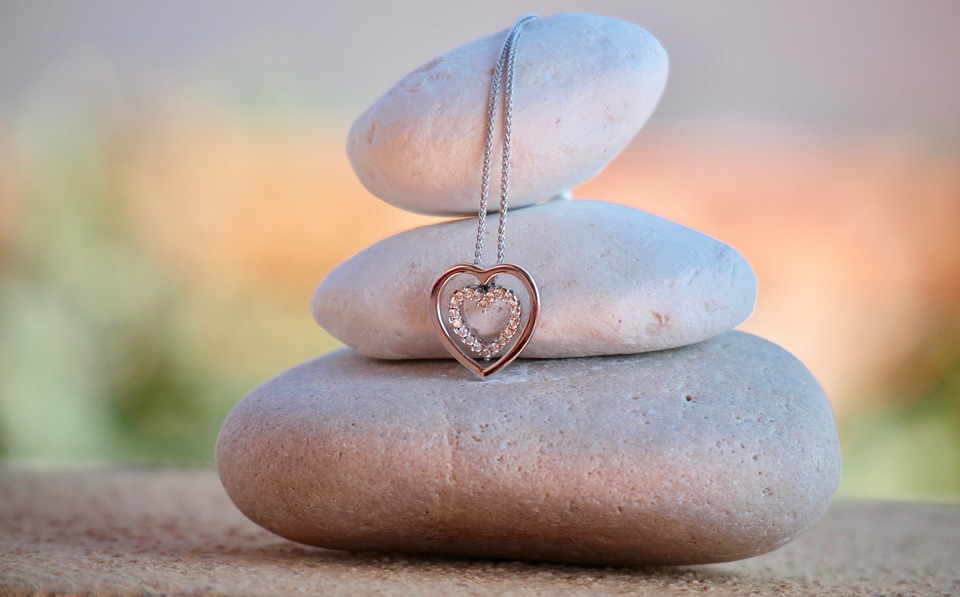 You might have seen many beautiful jewelry images with a white background, they are just beautiful and classy. Nothing grabs a buyer's attention more than a beautiful piece of jewelry placed on a white bright background. It is one of the reasons that e-commerce product photographers use it so often. This technique is known as high-key jewelry photography and it has been proven has the most effective one for selling products. It is an amazing tool, to keep the customer's attention focused on your product.
Addition to that, gorgeous product images is must in order to sell the product on sites like Amazon or eBay. Also, these sites have some strict photo editing requirements and a white background is a must. Photographing jewelry products is not that easy, they are small and highly reflective pieces which require careful preparation and proper placement of lighting. When it comes to photographing jewelry products, there is a lot more than just the white background.
Want to improve your product photography skills, then keep reading until the end. With this article, we will help you get ready for your next jewelry shoot.
Get the Right Jewelry Photography Equipment
Shooting your jewelry product is not a complicated job, but you need to have all the right equipment with you for getting the job done perfectly. Here is a list of all the necessary equipment to ensure you capture fantastic photographs:
DSLR Camera, preferably an entry-level DSLR.
A macro lens 85 – 100mm range or some sets of extension tubes that will enable your lens to shoot some macro piece of jewelry.
A sturdy tripod in order to capture images without any change in frame.
A cable release to wirelessly shutter the camera to avoid any camera shake.
A light tent in order to diffuse light coming from multiple sources.
A three-light kit softbox is highly recommended. And if you purchase lights from a home renovation store, then let us inform you that fluorescent lights will not work if you use a cell phone.
You may need to purchase few white reflectors or you can make them on your own. Just keep in mind that you use a pure white surface so that the light that bounces back on your jewelry is bright white.
Small square shaped mirrors of size 3-4" work quite well when shooting small images. You can find these any craft stores near you.
Clamps are used in most of the genre of photography. You can ask any professional photographer and they will tell you how useful the clamps are and how they can be used for all sorts of jobs. Clamps are a handy tool, pick different sizes of clamps and we promise you won't regret buying those.
Finally, you would need a white acrylic tiles which will help you create some beautiful reflections.
This is the list of equipment that you should always have with you while shooting the jewelry products. The use of this equipment will help you to shape or place your jewelry.
Equipment for Placing Jewelry
You obviously want to place the piece of jewelry in such a way that it shows off all its intricate details. Here is a list of equipment, you can use for placing the jewelry products:
You can purchase a white tile or a Plexiglas which can be used as a base for your jewelry and the shiny surface of it will create a nice reflection.
A cool glue gun can be used in order to place your jewelry on the tiles carefully. Also, it helps to keep your jewelry in place. Make sure that you use the minimum temperature in order to avoid the issue like damaging or melting your jewelry piece.
You can purchase an open frame or double weight mats for suspending your jewelry, to achieve that "floating look."
To suspend your jewelry from an open frame, you can purchase a fishing line. If you do not want to use that, you can also purchase a white thread but it would be visible.
Purchase a clear earring holder, as this little tool, will make the shooting so much easier.
For shooting bracelets, you can purchase a bracelet round or use a 1.5" PVC pipe on the inside of the bracelet. You can also purchase few display tools if you want.
For the necklaces, you can purchase a necklace form which will allow you to style the necklaces in an attractive manner.
Equipment for Blemish-Free Jewelry
To save your time from retouching the jewelry and removing the fingertips while pre-processing the images. Also, to ensure that your jewelry is blemish free, you will also need the following handy tools:
A dust blower which can be used to remove dust and small hairs from jewelry. This is also used by the photographers to remove dust from the sensors and you can do the same with your products.
Cotton gloves for handling the jewelry, so there are no fingerprints on it while shooting.
In order to make your products shine, you can use a polish cloth. But make sure that you do not use it on pearls or soft stones.
If you have all these products and some photography skills then you can easily produce amazing jewelry pictures. Also, you can go to our blog on 'the right DSLR settings for jewelry photography' if you want to know how to set your camera for the jewelry photography.
With all this, you are ready to start increasing sales with your improved jewelry photography. To know more about the same, you can visit this blog and if you have any other advice then do let us know in the comment section below.