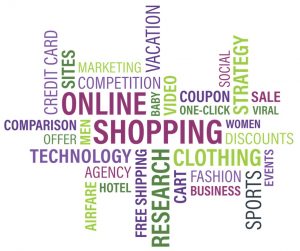 Shopping online is a considerably new concept in India. It's fun, saves time & energy. Moreover, keeps you from waiting in queues and you can order the product from the comfort of your house.
However,  if you want best deals, you can follow these tips …
1.Check the size: The size of the product may or may not be the same in reality. Know your measurements correctly. This reduces the risk of ordering under or over sized clothes. Many clothes sizes vary depending on the brand and even the batch of the products. Usually, a size chart is provided for your comfort. Taking a glance at the size chart on the designer's own website before buying.
2.Look for reviews: Always go for products which have a good sales record. A good online shopping site provides reviews too and you should make the best use of it. Go for brands that you have heard of or are popular with the masses. Customer reviews are extremely valuable pieces of info since they give you a real perspective on the piece you're considering.
3.Fabric: door stepThe image of a fabric and the real thing could look and feel very different when it arrives doorstep. When you purchase online you'll come across materials like art silk, satin, poly cotton etc. There's nothing worse than finally receiving that dress you've been eying for months, only to find that the fabric feels like sandpaper. So if possible speak to or message the seller to understand the fabric quality.
4.Colour: No online shopping agency gives a guarantee on material colour. Be aware a material colour that appears on-screen may not translate the same way in person. The colour may also change from batch to batch. Be prepared for your products to arrive in a slightly different hue as the edited image colour on screen and the product off screen may differ.
5.Warranty: Always familiarise yourself with the return policies before you order. Some companies give exchange policy rather than money back guarantee. In the case of occasional disappointment,  return the product for a replacement or warranty.
Things to look for are free returns, shipping charges & exchange offers.
6.Brand tracking: Some brands are good, reliable and they sell fast. Keep a running list of online retailers and brands you shopped with, making note of the sizes you ordered and how they fit will make future purchases a whole lot easier.
7.Shipping charges: Many products nowadays have shipping charges on them. Make sure you read all the terms & conditions before you purchase.
    Shopping online isn't that risky & you can get best deals. So get your hand on the mouse & Happy shopping!
We do professional Jewellery Photography In Mumbai, if you need such services then please let us know.