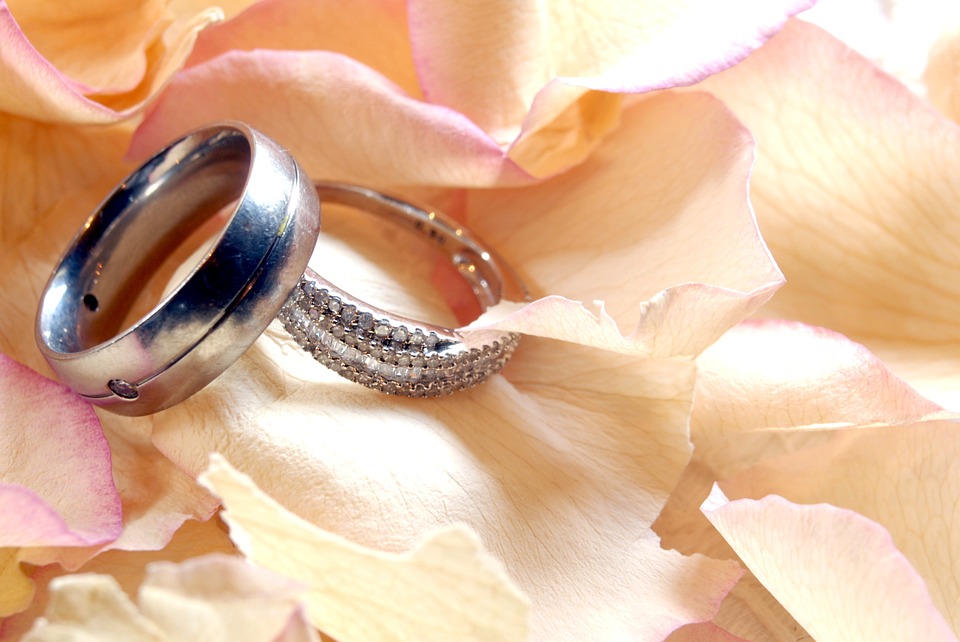 Nowadays, there is a craze for photography; people try to capture every moment of their lives whether it be their engagement or their baby's first walk. This craziness has proven to be helpful for all the photographers in town, as they are getting more orders and thus more success and growth. Most of the photographers choose the wedding photography genre, the reason being is that they earn more with this. Wedding photography not only involves just the wedding day photography but, there are so many more occasions like engagement, mehndi, sangeet, haldi, phere, etc.
Engagement is the most important occasion of all, as the couple starts their journey of togetherness with that. Every couple wants to cherish these memories for life, so they hire the best photographers in town. The rings of the bride and groom are the most important aspect of the engagement ceremony. And it is quite a difficult job to capture the pictures of the ring, not every photographer is capable of macro photography. It requires knowledge of how to perform a jewellery photography and how to use the different functions of the camera.
If you are a photographer with a wedding project in hand let me tell you that we have a lot to tell you about the engagement ring macro photography. The world is becoming creative and so has the photography field. The typical engagement ring picture like the couple holding hand and showcasing their engagement rings is out of date. It is time to become creative and think out of the box. With this article, we will guide you through the tips for ring photography.
Let us see how to get perfect engagement ring shots
Use a Macro Lens
Yes, we know that macro lenses are costly and rarely used for the wedding projects. But, if you want to get the perfect shots of the engagement ring you better get one. A macro lens will be used for one or two shots throughout the day but it is totally worth it. This lens will add some beautiful ring pictures to the wedding portfolio. If you are the one using canon for your project then you must buy an EF 100mm f/2.8 Macro or the EF 100mm f/2.8L IS if you can afford it.
Use Manual Focus and Take Multiple Shots
Autofocus feature of your camera is not completely reliable when shooting a small jewellery piece like a ring. So, in order to avoid any blunders try taking multiple pictures in the manual focus. While checking the image on your LCD make sure that you have zoomed in, in order to check that you have got the right and sharp shot of the rings. Get used to focusing manually, as having a great shot set up and not coming away with a usable image is quite disappointing.
Turn Up Your Aperture
Now you might wonder why there is need to turn up the aperture? The reason is that there is a lot of detail beyond that initial plane that you are going to want to capture. In order to do so, raise your aperture as high as you can take it (most likely around F4.0-F5.6), keep in mind that your shutters do not drop below an acceptable level. Now the question arises what is an acceptable level of the shutter? That basically depends on your lighting and the presence or absence of flash, but in general, make sure you are at least above 1/100th.
Find a Reflection
To add a scene to your picture try finding and utilizing reflections to create vertical symmetry. This can be any surface like a glass table, a granite countertop, a piano or any other reflective surface. Doing so will leave you with elegant and artistic pictures of the rings.
Find Interesting Lighting
We have mentioned in many of our photography blogs that, lightings play an important role in the field of photography. While shooting the engagement rings you can make use of the existing lightings setup of the hall. Also, you can utilize the lights placed on the wall or surrounding the tables or trees. Just keep one thing in mind that you do not use direct flash as this will flash out the lighting background. Bokeh on an interesting background can help you get beautiful pictures.
Think Creatively
As mentioned earlier, creativity is in fashion these days. Try to think creatively when you are shooting the rings. Make use of the silhouettes and other creative lighting techniques. Try placing the rings in front of unique backgrounds. Surround the rings with something interesting, like candles, flowers, colored stones, etc. The more creative you are, more appreciation from your clients.
Find Something Significant or Meaningful to the Couple
Engagement is the beginning of togetherness of a couple; it is a very special occasion for them. So, the ring shot will be the precious of all the pictures in the album. Try to make it more special by adding some extra detail to the picture. For instance, you can make use of their initials or items with their engagement date on it.
Find Colorful or Interesting Backgrounds & Textures
You as a photographer may always look out for interesting colors and textures. For other photography genres rather than the macro photography, the backgrounds you usually think of are walls, sunsets, or other large backdrops. But for a jewellery photography, you have the right to use almost anything and making it a background, from a piece of cloth to a purse to a flower.
Use Additional Sharpening in Photoshop
A little bit of cheating for better results is no harm. Touch up the final image of your ring and also sharpen the image in Adobe Photoshop to give them that extra pop.
Now that you know what should be done and what should not be done, you can easily capture attractive pictures of the engagement ring and impress your clients. If you want to know more about this topic, do visit this blog by slrlounge. Also, let us know in the comment section how we helped you with this article.